NVidia GTX 650Ti Three Way Roundup
Author:

Dennis Garcia
Published:
Tuesday, October 09, 2012

Introduction
It has been a busy year for NVidia staring with the GTX 680, the first Kepler based video card. The GTX 680 has gone on to set several records but is most notable as being the fastest single GPU video card you can buy. Kepler brought with it an entire list of features including a better power profile, best in class performance and some architecture specific things such as Adaptive VSync and Single card Surround gaming with 3D Vision support.

In this review we will be looking at the last and final Kepler based GPU to be released in 2012 the GTX 650 Ti. 650 Ti is designed to bring "Ti" style performance to the GTX 650 family by using a GK106 GPU (used for the GTX 660) with 768 CUDA cores enabled and a 925Mhz Base Clock.

GTX 650 Ti does have a few limitations including the absence of a Boost Clock, no SLI support and only 1GB of GDDR5 memory across a 128 bit memory bus. There are some board vendors who will be released 2GB versions of this card which will help at higher resolutions or in games with larger textures.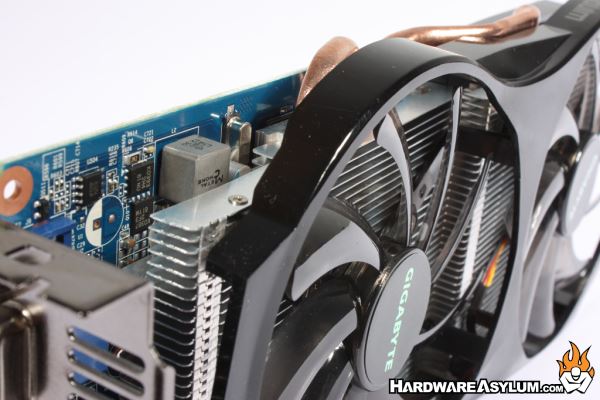 In terms of total performance nVidia has positioned the GTX 650 Ti between the GTX 650 and GTX 660 both in price and performance. In case you were wondering, below is a list of the entire GeForce lineup as of this review.
GeForce GTX 690
GeForce GTX 680
GeForce GTX 670
GeForce GTX 660 Ti
GeForce GTX 660
GeForce GTX 650 Ti
GeForce GTX 650
GeForce GT 640
GeForce GT 630
GeForce GT 620
GeForce GT 610
GeForce 210
The links will take you to products we have reviewed in that family.
In this roundup we will be looking at three GTX 650 TI based video cards, all from different vendors and each with different specifications.
The Cards in this Round-up Include
Gigabyte GV-N650TOC-2GI - This card comes with 2GB of memory and the famed Gigabyte Windforce cooling solution.
MSI N650Ti PE 1GD5/OC - This card features a custom PCB, factory overclock and comes with the Cyclone II cooling solution.
NVidia GTX 650 Ti Reference - This card is the reference design showing us how NVidia would like to see the GTX 650 Ti

As hardware enthusiasts we are often intrigued by these lower-end mainstream products since they often encompass what we suggest to our not so computer savvy friends. On the surface a GTX 650 Ti may not seem like a good candidate for a high-end enthusiast build but there is one thing a $150US graphics card can do for us, and we'll take about that later in this review.