MSI GTX 660 Gaming Video Card Review
Author:

Dennis Garcia
Published:
Wednesday, September 18, 2013

Introduction
By the time this review goes live many of us will have already seen the bulk of the GTX 600 series. Since then many of the top end cards have been replaced by the GTX 700 series Kepler. GTX 780 is the new top of the line (assuming you don't count GTX Titan) followed by GTX 770 (the new GTX 680) and GTX 760 (the new GTX 670'ish) rounding out the product offering. The question that many people have is, "Why do I still see GTX 600 cards on the market?"

When NVidia refreshed their product lines they only replaced the high-end cards leaving anything GTX 660 Ti and below in the actual line up. This means that you can spend a few extra bucks on a 700 series card or stick with a lower end card and spend considerably less money. Both Kepler generations have their benefits so be sure to check them all out.

In this review we'll be looking at the MSI GTX 660 Gaming video card. As you can imagine this is a refresh product using the Kepler GK106 silicon and following the new MSI Gaming style with a Twin Frozr IV cooler and black and red color theme. Aside from the cooler design we have seen this card before but, more on that later.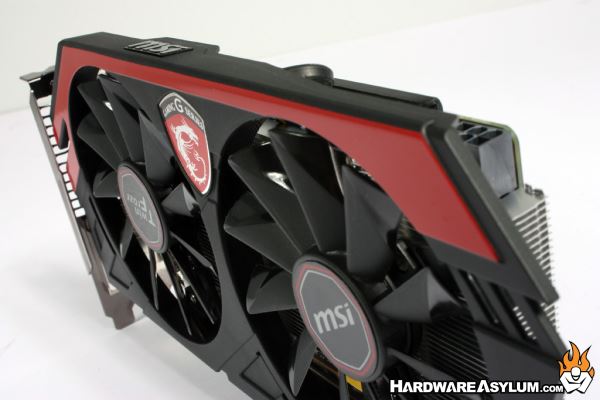 Specifications
Graphics Processing Clusters 3
SMXs 5
CUDA Cores 960
Base Clock 1033 MHz
Boost Clock 1098 MHz
Memory Clock 6008 MHz
Total Video Memory 2GB GDDR5
Memory Interface 192-bit
Fabrication Process 28 nm
Thermal Design Power (TDP) 115 watts

There are a few key differences between the GTX 660 Ti and the GTX 660 including a less complex GPU in terms of total CUDA core count, a change in the SLI configuration and a lower overall TDP target. GPU Boost is still active on the GTX 660 and typically scales with the base clock which is further enhanced (or reduced) by the power target slider.

Gaming features are identical to other Kepler based GPUs including the popular Adaptive VSync, single card surround and game engine based TXAA.