NVidia GTX 770 Video Card Review
Author:

Dennis Garcia
Published:
Thursday, May 30, 2013

Introduction
A little over a year ago NVidia launched the all new GTX 680 based on new chip architecture called Kepler. Not to be confused with the planet searching satellite, the Kepler GPU was a Fermi design extension that brought with it higher performance while drawing significantly less power.

In this review we will be looking at the next generation of Kepler based GPUs called the GTX 770. Earlier this month NVidia released the first in the 700 generation called the GTX 780. The 780 is based on a cut down version of GTX Titan and still promises to be one of the most powerful video cards you can buy. GTX 770 is based on an earlier GPU, GK104, which powered both the GTX 680 and popular GTX 670. We had the opportunity to review the GTX 670 OC from Gigabyte last year and will see how that card stacks up to the next generation.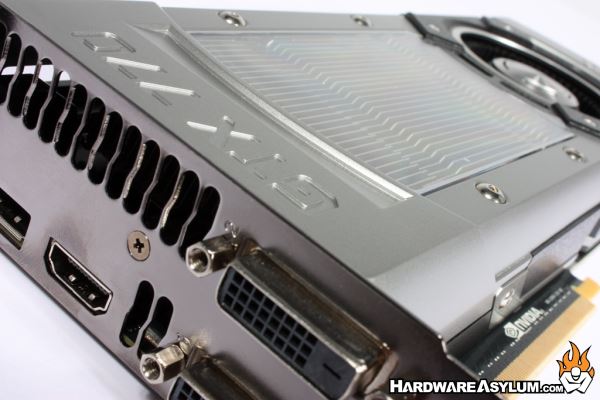 Specifications
Processing Units
Graphics Processing Clusters 4
Streaming Multiprocessors 8
CUDA Cores 1536
Texture Units 128
ROP Units 32

Clock Speeds
Base Clock 1046 MHz
Boost Clock 1085MHz
Memory Clock (Data rate) 7010 MHz
L2 Cache Size 512KB

Memory
Total Video Memory 2048MB or 4096MB GDDR5
Memory Interface 256-bit
Total Memory Bandwidth 224.3 GB/s
Texture Filtering Rate (Bilinear) 133.9 GigaTexels/sec

Physical
Fabrication Process 28 nm
Transistor Count 3.54 Billion
Connectors 2 x Dual-Link DVI 1 x HDMI 1 x DisplayPort
Form Factor Dual Slot
Power Connectors One 8-pin and one 6-pin
Recommended Power Supply 600 Watts
Thermal Design Power (TDP) 230 Watts
Thermal Threshold 95° C

As we mentione before the GTX 770 is based on GK104 and in looking at the specs this GPU is almost identical to GTX 680 with the addition of faster memory and more total memory bandwidth. Clock and Boost clock speeds are also slightly higher which is why GTX 770 requires a larger power supply and, in turn, generates more heat.