Nvidia GeForce GTX 780 Video Card Preview
Author:

Dennis Garcia
Published:
Thursday, May 23, 2013
Introduction
Early this year nVidia released the GTX Titan graphics card that promised to be the Biggest, Baddest most Insanest video card money could buy. For those lucky early adopters with an extra G lying around their dreams of never having to turn down game details had come true. GTX Titan also became an overnight overclocking superstar. All you needed was a soldering iron and Zombie PWM to feed the power hungry GPU. Of course the best results are with LN2 and little realization that you cannot ever RMA the video card again.

For all this good there was one problem, the GTX Titan was an expensive "one-off" product derived from the nVidia K20X. For hardware enthusiasts this card was a dream come true however, for the gamer it left them looking for something "different".
Looking at the specs the only major difference is the lack of 2 SMX units which brings the total CUDA core count down from 2688 on the GTX Titan to 2304 on GTX 780. This is good news for those who waited because this minor change in GPU specification also makes the video card cheaper at $649USD.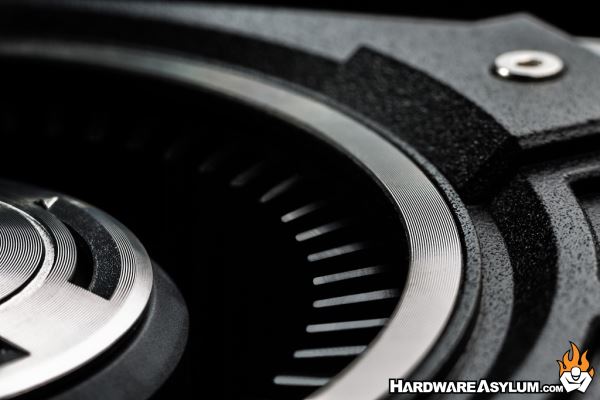 Shortly after the launch of GTX Titan there were rumors floating around that the next generation of Kepler based GPUs would feature GTX Titan's little brother, the GTX 780.

For those of you following the GTX Titan launch you will know that with that card came a variety of new technologies including the famous GPU Boost 2.0, GPUB2 is designed to dial performance based on pre-defined temperature targets. In laymens terms the cooler you can keep the GPU the faster and more powerful it becomes.

As you can imagine all of these features have been enabled on GTX 780 and when you start comparing specs you'll notice something a little familiar.

Specifications
Processing Units
Graphics Processing Clusters 4 or 5
Streaming Multiprocessors 12
CUDA Cores 2304
Texture Units 192
ROP Units 48

Clock Speeds
Base Clock 863 MHz
Boost Clock 900 MHz
Memory Clock (Data rate) 6008 MHz
L2 Cache Size 1536K

Memory
Total Video Memory 3072MB GDDR5
Memory Interface 384-bit
Total Memory Bandwidth 288.4 GB/s
Texture Filtering Rate (Bilinear) 165.7 GigaTexels/sec

Physical
Fabrication Process 28 nm
Transistor Count 7.1 Billion
Connectors 2 x Dual-Link DVI / 1 x HDMI / 1 x DisplayPort
Form Factor Dual Slot
Power Connectors One 8-pin and one 6-pin
Recommended Power Supply 600 Watts
Thermal Design Power (TDP)1 250 Watts
Thermal Threshold2 95° C