Consumer Electronics Show 2014 EVGA Visit
Author:

Dennis Garcia
Published:
Wednesday, January 08, 2014

Introduction
The EVGA CES showing is always a fun event comprised of currently available products like the Z87 Classified and X79 Dark along with a mix of new things that were prepared just for the show. By far, the most exciting development is the new EVGA TORQ X10 gaming mouse.
This is an ambidextrous mouse design that will come in a variety of different configurations. The high-end version will feature real carbon fiber finger grips, an adjustable weight system, adjustable palm rest, metal frame, and a braided cable that is coated in silver!.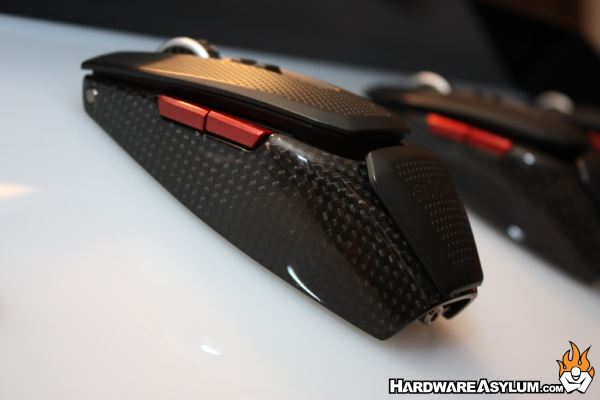 There will be five levels of DPI settings across the 8200dpi Avago 9800 tracking laser and can be programmed using the included EVGA software. I got the impression that a keyboard is also in the works so be sure to watch for that.
For more information check out the TORQ page on EVGA.com
Late in 2013 Nvidia launched the GTX 780 Ti and mentioned that board partners would be allowed to release custom versions of the card to their end users. The culmination of the EVGA design effort spawned two unique product skus including the GTX 780 Ti Classified and this card, the EVGA GTX 780 Ti Classified Kingpin edition.
In terms of hardware the card is very similar to the regular 780 Ti Classified with the addition of a revised VRM power circuitry, aggressive GPU binning and visible changes to the stock cooling system.
Don't be fooled while this card may be clocked faster than the regular 780 Ti Classified it was designed with extreme overclocking in mind either using water or LN2.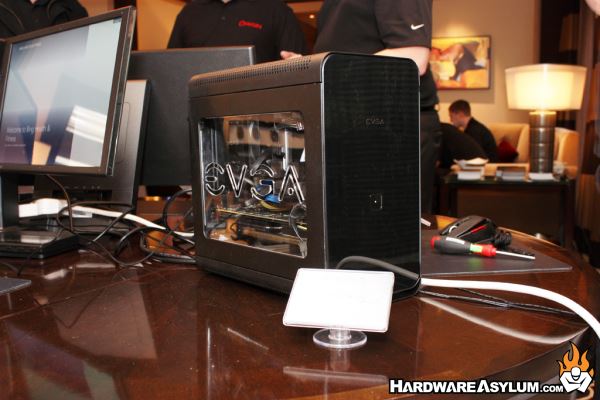 Another existing EVGA product is the Hadron chassis system. These were first announced during CES 2013 and are now widely available. The Hadron comes in two versions based on what cooling method you prefer and the small form factor makes it a perfect candidate for SteamOS and/or LAN gaming.