EpicGear Custom Gaming Accessories Shown at CES 2017
Author:

Dennis Garcia
Published:
Wednesday, January 04, 2017

Introduction
Gaming accessories have been a driving force in the consumer and E-Sports arena for several years now and while they all can deliver a great gaming experience they have always had limitations to how the hardware can be customized. EpicGear is coming out with a variety of gaming accessories that should change that forever.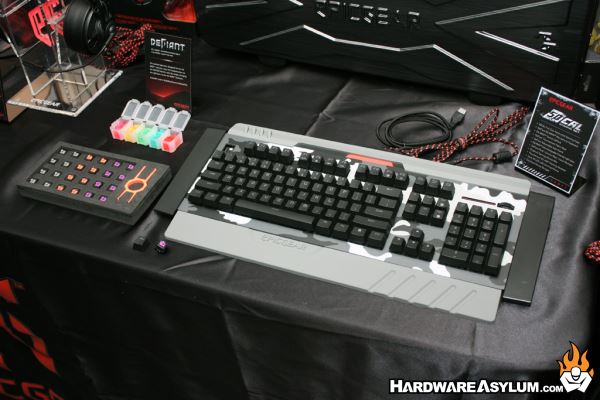 The EpicGear Defiant mechanical keyboard offers three different switch types and unlike other keyboards you can physically change each individual switch along with the color using a light bar which filters the light from the default white LED to one of 5 included colors.
To further customize the keyboard you can buy a variety of different keycaps and vinyl skins to change the personality of the keyboard to match your gaming persona or just get away from "plain black".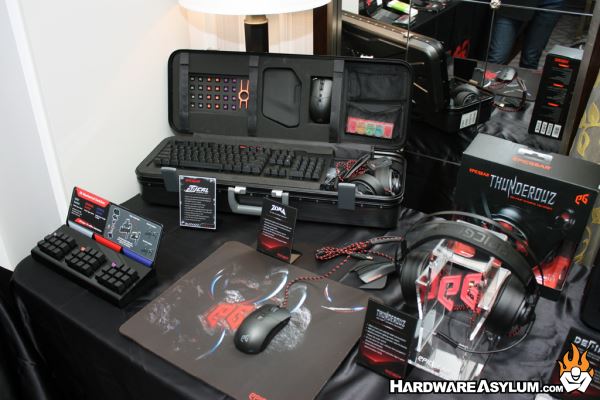 For gamers who like to travel EpicGear is offering a hard shell travel case that will hold everything including a full Defiant keyboard, keyboard rear bumper, wrist rest, side stands, mouse, mousepad, headphones and Defiant switch set.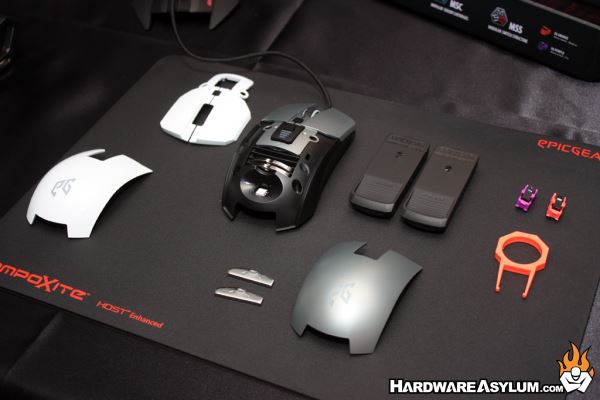 The final item EpicGear was showing is the Defiant style customizations applied to a gaming mouse. This mouse allows you to change almost everything about it. Of course you can adjust the weights and we all have seen mice that allow you to change the shell. However, EpicGear has also included orange and purple micro switches and a tool so you can change them to match your preferences. You can even swap the optics from a 6000+ dpi laser to a more forgiving optical sensor to match your style of gameplay.