Amazing RGB Memory Shown by HyperX during CES 2017
Author:

Dennis Garcia
Published:
Saturday, January 14, 2017

Introduction
RGB LEDs have been an ongoing theme during CES 2017 and can be found on motherboards, video cards, keyboards, mice and memory modules. One of the best implementations that I have seen for RGB LEDs on a memory module is by HyperX. They were able to have full RGB LED lighting and control without using any external power or data connectors.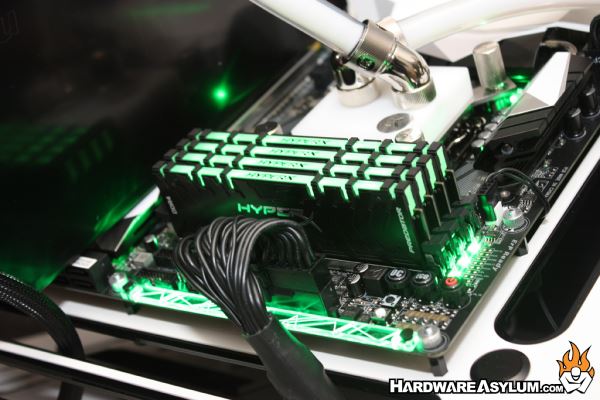 Turns out there is a data transmission channel in the DDR4 spec that is normally used by the motherboard to read the SPD information. It would seem you can send data along this channel allowing motherboard vendors to change the LED color using their very own control software.
During the demo the color changes were slightly delayed but worked extremely well. There are a few limitations however including power requirements and how the LEDs may not work while the memory is running at higher speeds. It will also be up to the motherboard vendors to support the new HyperX modules in their software.
HyperX was also showing a variety of gaming accessories including their new full RGB mechanical gaming keyboard and matching gaming mouse.
The popular Cloud series of gaming headphones is also getting an upgrade with the new Revolver S which is almost identical to the first Revolver with the addition of a much needed USB power module to provide extra power to the drivers and adds a few new sound profiles.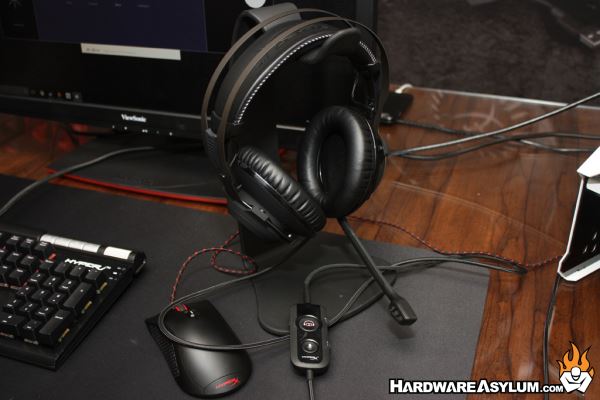 I was able to try these out and have to say the addition of the sound module is what these headphones were missing from the first release. Of course sound quality was really good on the original Revolver however the difference is night and day when the sound module was activated. The sound stage is expanded. Highs are crisper and come with a good amount of bass response.