Computex 2011 Day 2
Author:

Dennis Garcia
Published:
Wednesday, June 08, 2011

Gigabyte Motherboard
We have mentioned this several times in how Gigabyte tends to buck the trend every Computex and while this can be annoying, at least they are consistent. Their booth this year was located on the 36th floor of Taipei 101 and was split into the 3 major product divisions within the company. Mobo, VGA, and Other (laptops, coolers and stuff like that ;))

Our first stop was on the motherboard side to check out the latest boards on display. In our highlight article we mentioned the new G1 Killer P67 board that continues their line of gaming motherboards with gaming specific features.

The X58OC was also on display, much like the UD9 last year this will be a limited edition motherboard and once they are gone, they are gone. There are rumors that a X79 edition is in the works but nothing solid as of yet.

The workhorse motherboards in the Gigabyte line up are still the blue and black UD (Ultra Durable) boards which also generally reside on the lower end of the product spectrum. The 990FX boards are pictured here.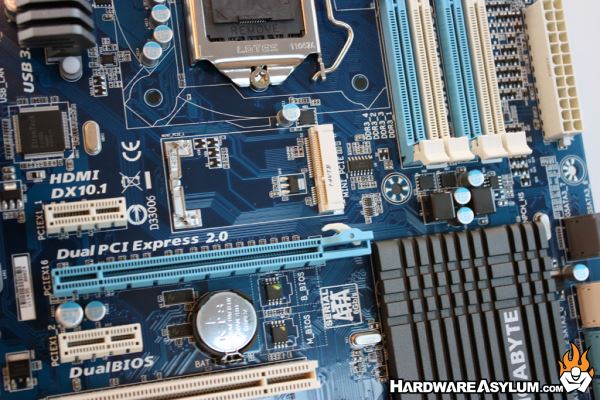 One great feature of Z68 is the smart response caching system and for this to work you need to have an SSD drive hooked into your storage subsystem. On select lower end motherboards Gigabyte has included a small PCI Express SSD so you can take advantage of this feature without having to buy anything extra.