New Micro Motherboard and Robot Overclocking from EVGA at Computex 2018
Author:

Dennis Garcia
Published:
Tuesday, June 12, 2018

Introduction
EVGA had two (or three) things to show his year at Computex 2018. The first is an update to their X299 Dark UEFI that adds a stress test and auto overclocking feature allowing you to quickly test if an overclock is stable or simply see if your CPU is any good.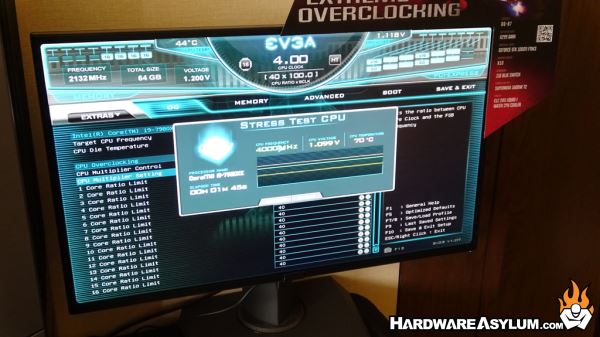 This update is currently only available on X299 Dark but will be included with every EVGA motherboard going forward.
The second item is a new X299 Micro motherboard which is similar to the previous but with improved cooling and a few onboard features.
It seems that there was a time when EVGA was totally against fans on their products but have reluctantly started to come around.
The final item is the Roboclocker from Kingpin. If you have seen the video introducing the roboclocker you'll here Vince saying that he was tired of pouring LN2 only to make a mistake and miss out on a world record. I can attest that pouring LN2 is an artform and once a benchmark starts there is little you can do but to try and control the system temp.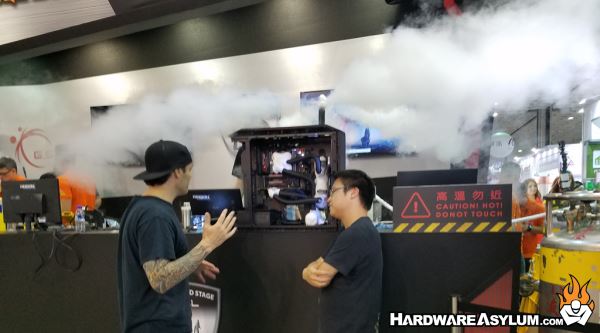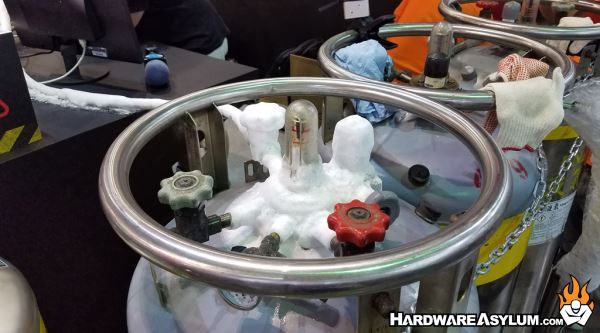 Several years ago Kingpin showed his "Mortal Kombat" overclocking rig and the roboclocker is the logical extension of that design.
An interesting aside is the link between the roboclocker and the new features in the X299 UEFI. Both are automation features for extreme overclocking. Roboclocker handles pouring LN2 while the UEFI features allow you to "bin" CPUs quickly and without having to access Windows.