The EVGA shows the new Super Record 3 Dark at Computex
Author:

Dennis Garcia
Published:
Thursday, May 30, 2019

Introduction
EVGA enthusiasts will remember that one of the most exciting motherboards to ever be released was the SR (Super Record) overclocking motherboard. The SR-1 and SR-2 were both dual socket designs and while the SR-1 was extremely successful at setting a number of benchmark records the SR-2 suffered from locked Intel Xeon processors but still offered plenty of processing power for setting 3D records and 4-way SLI LN2 fun.
With the media success of the ASUS Dominus Extreme it was only a matter of time before we saw EVGA's answer and it is good.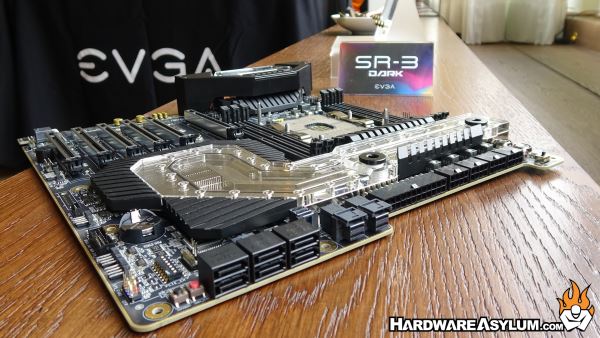 Here we have the EVGA SR-3. This is a workstation class motherboard with the EVGA Dark treatment. Power is set at 90-degrees and where he ASUS version required dual power supplies the SR-3 only has one 24-pin power socket and four 8-pin CPU power sockets. The VRM is fitted with a full coverage water block with aircooling fins allowing you to decide between water or air when cooling the build.
The new LGA 3647 processor has hex channel memory support (6-Channel) and to ensure the fastest memory clocks there are only six dimm slots on the motherboard. Per the new Dark rules everything is rotated 90 degrees from what is typically done giving the SR-3 Dark a very unique look.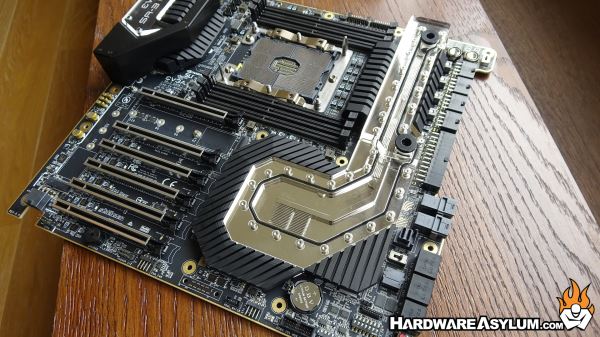 PCI Express lanes from the LGA 3647 sit somewhere around 48-lanes allowing system builders and workstation enthusiasts a chance to use a total of three graphics cards with full 16x lanes of bandwith. That number quickly jumps to 6 when you split the lanes which, ironically, is the number of full lenth PCI Express slots available on the SR-3.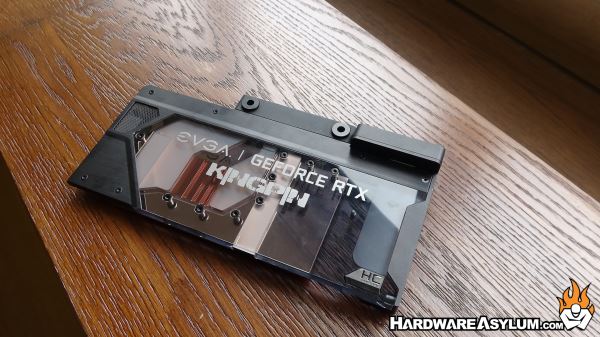 Personally I am really looking forward to using the motherboard and watercooled RTX 2080 Ti Kingpin Edition, now I just need 3 grand for a processor.