Lian Li 011 D XL Shown at Computex
Author:

Dennis Garcia
Published:
Saturday, June 01, 2019

Introduction
Another Der8auer project from Lian Li is building on the success of the 011 released last year. The new design has been ROG Certified and is bigger in every way featuring a very large motherboard tray that sits atop a multi use section that can support multiple power supplies and/or external 3.5" drive bays for hot-swap or additional accessories.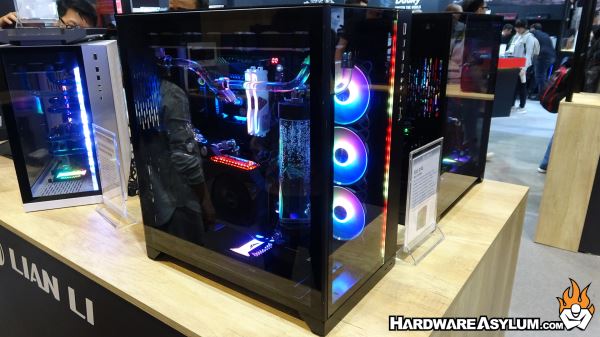 Inside the case you'll see ample space for cable routing and the area previously used for internal fans and radiator is now expanded to allow support for thicker radiator installs and push/pull fan configs.
Internal plates allow for flexible SSD mountings and can be placed along the back panel or at the bottom of the case covering the fan locations.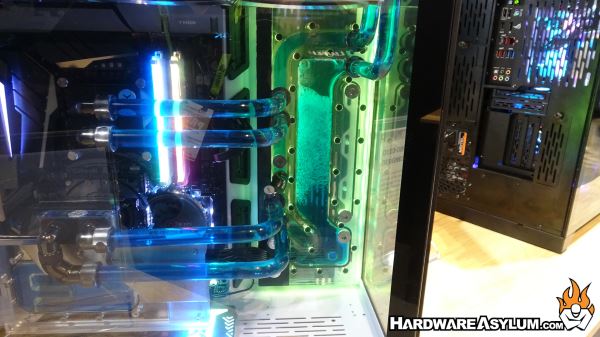 What is most impressive is how much support has come from the aftermarket in the form of distribution plates for watercooling. Typically these have been 100% custom designed blocks however, for the 011 a number of manufacturers, including EK, have designed parts for the 011 allowing for shorter tubing runs and much cleaner looking builds that not only add interest but can take the place of a normal pump res combo.