ASUS celebrates with new Prime X299 Edition 30
Author:

Dennis Garcia
Published:
Monday, May 27, 2019

Introduction
Everyone knows that I love me some overclocking and while overclocking specific motherboards are not marketed heavily anymore they still exist and are lots of fun to mess with. ASUS is launching a new X299 motherboard called the Prime X299 Edition 30 that features a monster of a VRM with staggering power output (similar to what is found on the Apex) with dedicated cooling and support for the latest Wi-Fi 6, 5G LAN and Thunderbolt 3 connection standards.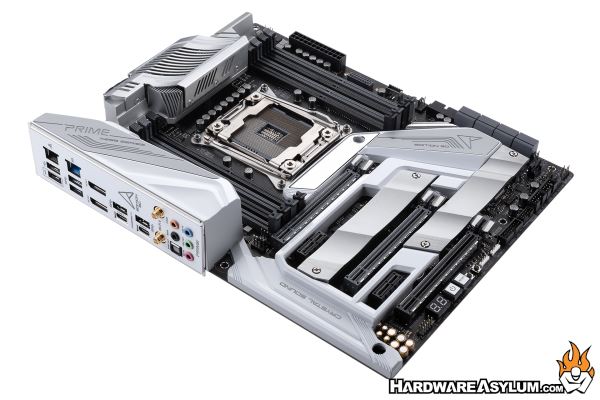 One of the coolest features is the new LiveDash OLED display and all new Smart Control Console supporting Windows Hello, Gesture Control and Voice Input.
Taipei, Taiwan - This year marks the 30th anniversary of ASUS. The company was founded way back in 1989 and today ASUS is the biggest motherboard maker in the world and also produces a diverse collection of products that covers every corner of the PC industry, from hardcore gaming gear to ultraportable laptops to massive monitors.
With thousands of employees and billions in yearly revenue, ASUS has come a long way since those humble beginnings. But it hasn't forgotten what started it all, so ASUS created the new Prime X299 Edition 30 to celebrate three decades of making incredible motherboards. This exquisite high-end desktop board has the cutting-edge performance and signature features that have come to be expected from ASUS, including a powerful VRM tailored for overclocking for entire system, next-gen connectivity at every turn, and extensive customization. It also includes unexpected innovations, like an all-new Smart Control Console that adds an external OLED with gesture tracking and voice input.
Setting the stage for serious overclocking
The LGA2066 socket is compatible with Intel® Core™ X-Series processors with up to 18 cores, 44 PCI Express lanes, and a 165W TDP. Those specs require serious power, especially if overclocking, so the Edition 30 is equipped with a premium power solution. A serious 16 power stages line up neatly along the top edge of the PCB; they're cooled well enough to sustain a staggering 544W output, which is more than enough to overclock multi-core CPUs into truly extreme territory.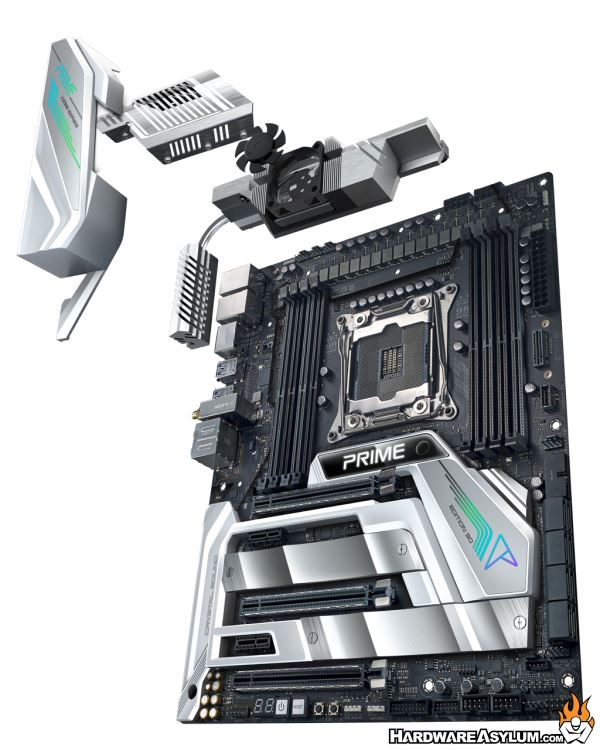 Managing VRM thermals is crucial to maintaining top performance, and it's not just a question of having enough surface area. Mass and airflow are critically important, so the cooler stretching across the power circuitry balances thin fins with chunky heatsinks and a hidden 40-mm fan that only turns on when necessary.
Stay connected to the latest standards
A premium design through and through, the Edition 30 features upgraded networking for both wired and wireless networks. Its reliable Intel Gigabit Ethernet controller is paired with a faster Aquantia 5G
chip capable of much higher throughput on compatible networks. The onboard Wi-Fi module is also the latest Intel Wi-Fi 6 AX200 for peak theoretical bandwidth to an incredible 2.4Gbps.