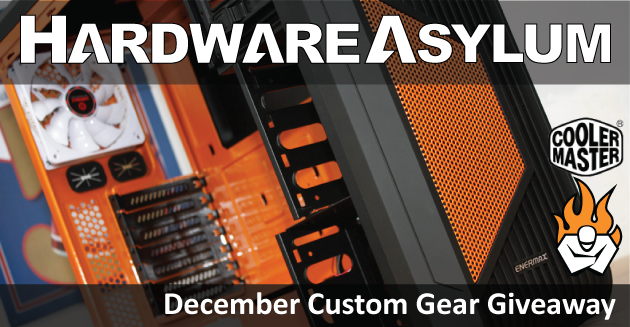 Hardware Asylum Custom Gear Giveaway
We have another great custom gear giveaway lined up for you where one lucky winner will win the following.
But wait, there is more
Two additional winners will be picked at random to each get one of the following
CM Storm Recon Gaming Mouse and CM Storm Skorpion Mouse Bungee
The contest ends December 31st 2013 @ 12pm MST
This event has closed!.
Thank you to everyone who participated.
Winners will be contacted via email and then announced on the Hardware Asylum Facebook page.
If you are having trouble and/or need assistance please feel free to submit your question via . Someone from the Hardware Asylum Staff will get back to you shortly.