Cooler Master MasterBox Lite 5 Case Review
Author:

Dennis Garcia
Published:
Tuesday, May 09, 2017

Introduction
One of the biggest challenges facing the DIY market is how to sell your products. Consumers in the US have been conditioned to always look at the cheapest option either because they are on an extreme budget or are unaware of the value an expensive product can bring. As a result certain brands are often excluded based on price alone. I will be the first to admit that cost does matter though for the computer enthusiast it should be considered guideline more than a rule.
In this review I'll be looking at the Cooler Master MasterBox Lite 5. I have already reviewed the first MasterBox 5 that was released around this time last year. On the surface it was the famed MasterCase 5 with a few tweaks to lower the overall cost. The new MasterBox Lite 5 is a stylish entry level chassis that builds on the modular concept and is yet targeted at mainstream builders looking for no-nonsense case.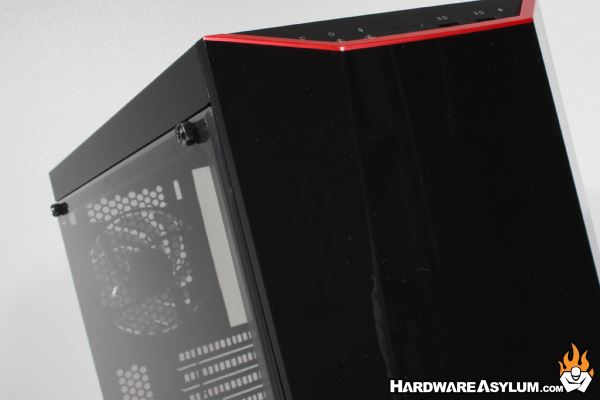 Specifications
Model Number MCW-L5S3-KANN-01
Available Color Black
Materials Steel, Plastic
Dimensions (LxWxH) 468.8 x 200 x 454.5mm
Motherboard Support ATX, Micro-ATX, Mini-ITX
Expansion Slots 7
Drive Bays
- Combo 3.5"/ 2.5" 2x
- SSD 2x
I/O Port USB 3.0 x 2 / Audio
Pre-installed Fan(s) Rear 120mm x 1
Fan Support
- Front 120mm x 3 / 140mm x 2
- Rear 120mm x 1
Liquid Cooling Support
- 240mm / 280mm / 360mm radiator(limited) up to 50mm thickness without fan
- Rear 120mm
Cable Routing 25mm - 35mm
In my case reviews I attempt to look at the case through the eyes of the casemodder and will be looking at things like case construction, cooling and modding opportunities. These features can be important as they will determine the level of effort needed to complete a modding project and may even help users decide if a particular case will even work for their build.