Cooler Master NR200P Max Complete Case Review
Author:

Dennis Garcia
Published:
Thursday, September 16, 2021

Conclusion
Building a computer does not have to be difficult and while my experience has allowed me to build hundreds of computers it was not without speedbumps and roadblocks along the way. Early in my PC building career it was common for me to encounter something that required more parts. In the AT motherboard days this might be a 4-pin molex power splitter or even an IDE cable that wasn't quite long enough. While these issues were annoying they were also at the end of the building process and assumed I had everything else already.
For new system builders the rule of thumb is to start with a solid base. This base can often be confusing since it consists of many related components. For instance, your selected motherboard will determine what case you will be allowed to use. The case will determine what cooler you will be allowed to use and your video card will determine the level of PSU you need to find.
The Cooler Master NR200P MAX makes this selection process simple and the only thing you need to remember is that the case only supports Mini ITX motherboards. After that sky is the limit as the included PSU and Cooling solution will handle ANY combination of processor and video card you decide to run.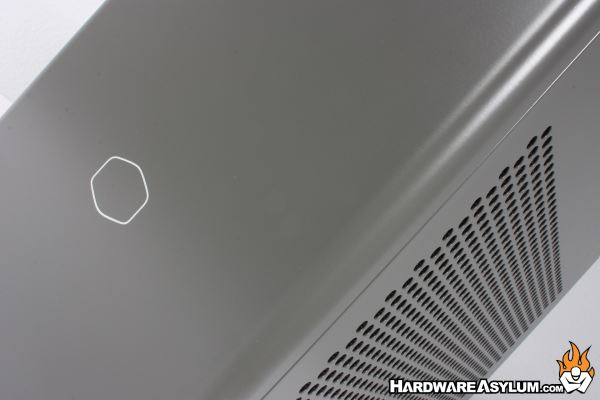 To accomplish this the NR200P MAX includes an 850 80 Plus Gold SFX PSU. This power supply is extremely small but can support the largest video cards on the market and features a silent fan option when the overall loading is below a certain threshold.
For cooling the Cooler Master NR200P MAX includes a 280mm AIO that can be installed on both Intel and AMD motherboards. The 140mm SickleFlow PWM fans will ensure that an appropriate amount of cooling is administered based on temperature and load with an option for you to tweak these curves in the motherboard UEFI.
Sadly, the NR200P MAX has no RGB options and for a case this small I'm not bothered by it. For those willing to put in the work both radiator cooling fans could be replaced with RGB versions and lighthing strips will easily install to the SECC Steel frame giving you plently of light though the tempered glass side panel.
As with the original NR200 cable routing can be troublesome as there is no dedicated location for cables. My recommendation from before is to invest in a custom cable kit with individually sleeved cables at specific lengths. This will reduce the need for storing excess cables and make the interior much cleaner. Or, you can use the medial side panels and just make sure your cables are bundled up as to not hinder airflow.
Overall, I find the NR200P MAX to be a much superior version of the NR200. The case supports the more desirable 280mm radiator installations and the dedicated vertical GPU seems like the logical default configuration. The Mini ITX motherboard only has a single expansion slot and EVERYONE will be using it for a video card, why not always make it vertical. I'm glad to see that Cooler Master is still including the tempered glass side panel as an included "option" allowing builders to choose which option works best for their build.
Good Things
Small Form Factor
Great Build Quality
Default Vertical GPU
Three Slot GPU Support
SFX and SFX-L PSU Support
Great Cooling
Tempered Glass Side Panel Included
Good Metal Construction
Bad Things
Limited modding options
Lots of venting
No real cable routing options
Hardware Asylum Rating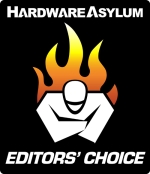 Cooler Master NR200P Max Complete Case Review
Editors' Choice
https://www.hardwareasylum.com