Cooler Master NR200P Max Complete Case Review
Author:

Dennis Garcia
Published:
Thursday, September 16, 2021

Storage and Included Goodies
The NR200P MAX offers storage options for both 2.5" and 3.5" hard drives. 2.5" SSDs can be installed at the front of the case behind the solid metal panel. These drives will be rubber mounted using small metal posts that are threaded into the drive.
A total of two 3.5" HDDs can be installed with positions at the bottom of the case below the power supply with another drive installation on the power supply cage. While the 2.5" drives are technically outside the case the 3.5" drives are inside with a strong potential for being obscured by your selected video card.
As you would expect every "extra" component included with the NR200P MAX has its own accessory pack. The chassis includes zip ties and mounting hardware for the internal storage drives. You will get hardware for mounting the AIO on both Intel and AMD motherboards and while the PSU comes with the important cables already installed you get a couple extra cables in the accessory box including a 4-pin molex adapter and additional SATA power lead.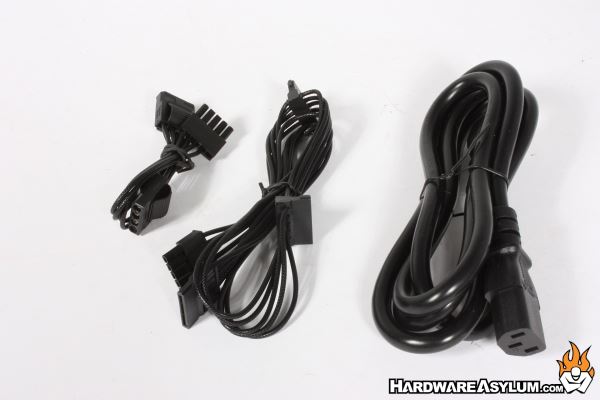 The included high-quality power cable is the one your girlfriend will tell you not to worry about.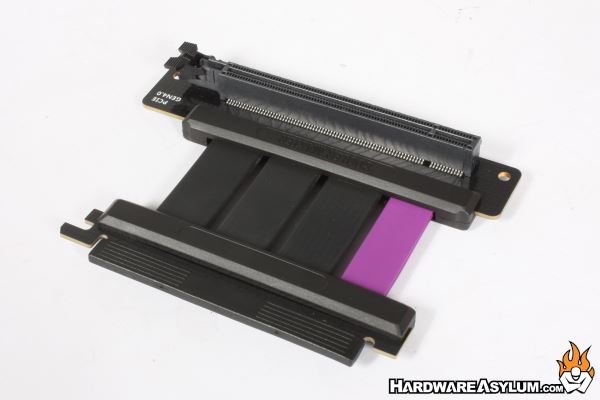 Given that the NR200P MAX is a vertical GPU only chassis you will need a riser card to install your video card. The MAX features a high-quality riser supporting PCI Express 4.0 and can be easily installed once the GPU has been mounted on the removable panel and properly secured to the chassis.