be quiet! Pure Base 500 Case Review
Author:

Dennis Garcia
Published:
Monday, April 06, 2020

Introduction
I have been following bequiet for quite a number of years and when they first started selling in the US they were one of two companies that really dedicated everything to delivering a solid and silent computing experience. Their product line initially consisted of coolers, fans and power supplies and aside from some "less than desirable" heatsink mounting systems they were all excellent products. In 2014 bequiet announced their first case design the Silent 800 and in keeping with their desire to be silent the case featured all the tricks.
One of the most notable was with cooling where there was no direct accesses for sound to exit the case as the cooling chambers were elaborate mazes lined with acoustic sound deadening material and every fan was a silent wings design.
The case was an amazing achievement but, was big, kinda bulky and didn't cool particularly well. Many say that when designing a new product you need to think big and the scale things back to meet market demands. The fact bequiet announced a slimmed down version a year later speaks to that and sadly the initial case design has been lost to history.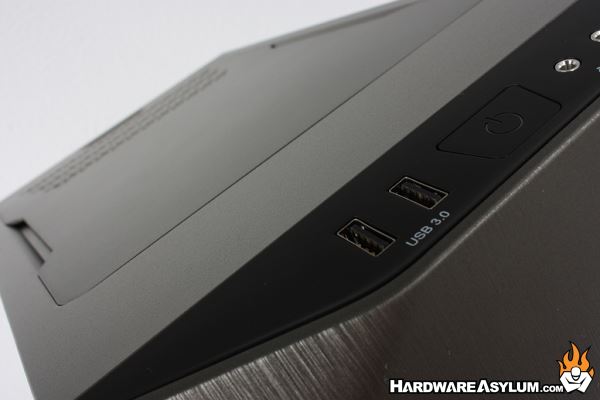 In this review we will be looking at the Pure Base 500 from be quiet. This is a case that breaks the silent mold and instead focuses on many of the modern demands from the retail market while still remaining uniquely tied to the company. In the product lineup this case is considered an essential class product with an outstanding price to performance ratio.
Features
Exchangeable top cover for silent or high-performance systems
Two preinstalled Pure Wings 2 140mm fans
Insulation mats on the front, sides and the regular top cover
Water cooling ready for radiators of up to 360mm
Generous space for high-end graphics cards and large coolers
Various options to install up to five SSDs in total
PSU shroud and smart cable routing options provide a neat interior
Easy PSU installation from the back of the case
Side panel made of tempered glass
Specifications
Model: Pure Base 500 | Window Metallic Gray
PSU form factor: ATX PS/2
Motherboard compatibility: ATX, M-ATX, Mini-ITX
Case size excl. stands (L x W x H), (mm): 450 x 231 x 443
Case size incl. stands (L x W x H), (mm): 450 x 231 x 463
Dimensions side panel window (L x W), (mm): 400 x 431.3
Color option: Gray
Weight (kg): 7.53
USB 3.0: 2
HD Audio I/O: Mic + Audio
Expansion slots: 7
Fan mounting locations: 6
Note: Supports motherboards with backplates