SilverStone SETA A1 Case Review
Author:

Dennis Garcia
Published:
Thursday, July 16, 2020

Installation and Conclusion
To provide a bit of scale and help locate where everything is I installed a ASUS Z490 Hero motherboard. The motherboard is a full sized ATX that incorporates all three mounting ATX mounting screws. Most motherboards will be this size and smaller so it is a good representation of what to expect.
Clearance around the motherboard is extremely good. There is a tiny gap near the bottom of the motherboard for cables and the three access holes appear to be in very logical locations.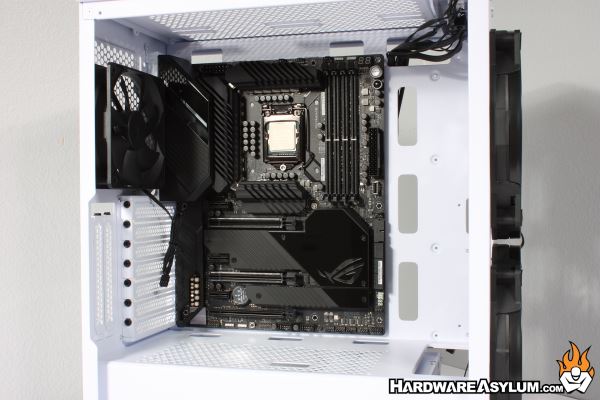 I had mentioned before the fan and radiator mounting locations at the top of the case are offset and this is done to provide available clearance at the top of the case. There is plenty of room for a standard 25mm thick fan and not much else. Moving the fans away from the edge of the case allows clearance for140mm fans but is why only 240mm radiators will fit.
At the front of the case we have four large openings for cables and just enough space for a push pull fan and radiator combo. Sadly the SETA is pretty small and won't support a traditional DIY loop installation but is perfectly setup for any number of AIO coolers including the SilverStone PF240 and PF360 ARGB AIOs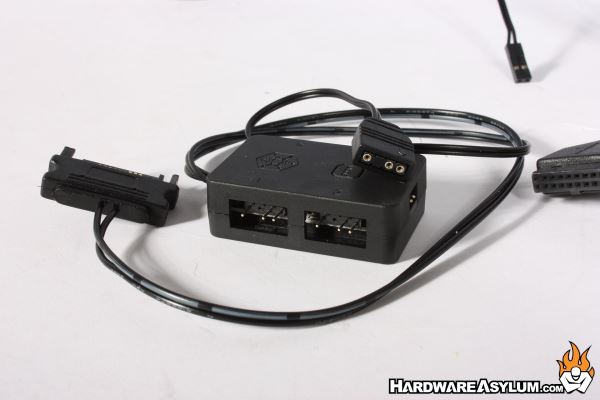 The final piece is an ARGB adaptor that will take the digital RGB signals from your motherboard or external RGB controller and apply them to the two RGB strips at the front of the case. I find this to be a much better option than simply making them standard strips that would require special adaptors.
Conclusion
The SilverStone SETA A1 is a pretty nice case with some great features with the look of a sleeper. Typically I have always gravitated to high performance cases that offer a more exposed look of the cooling system however when done correctly a case like this is quite nice. I still think the bezel design is a little weird but, it has started growing on me since I started this review.
Overall the case is quite compact thanks to the absence of any external drive bay and yet it offers great options for cooling and can fit a large majority of motherboards. Cooling is best handled by quality air coolers or self contained AIOs given the limited amount of space available. I'm really impressed with the dual drive storage racks that will support both 2.5" and 3.5" drives at the same time.
In terms of modifications there are a few options available. My initial thought would be to remove the aluminum panel across the front and replace it with some modders mesh. After that I would open up both the bezel and chassis to allow the 200mm fans to breathe a little better and give the case a nice coat of paint. Sadly, that modification would limit the SETA to aircooling only so maybe a better option would be to leave everything alone and concentrate on a good watercooling loop.
Good Things
200mm Fans Included
Tempered Glass Side Panel
Vented Basement Panel
Plenty of Fan Locations
Good Radiator Support
USB 3.2 Ports
USB Type-C
Dual Type Drive Rack
Bad Things
Limited DIY loop options
White version needs a clear glass panel
Hardware Asylum Rating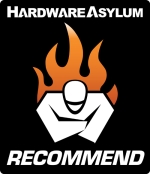 SilverStone SETA A1 Case Review
Recommend
https://www.hardwareasylum.com