SilverStone SETA A1 Case Review
Author:

Dennis Garcia
Published:
Thursday, July 16, 2020

Case Layout and Features
I first saw the SETA during CES 2020. The case was at the SilverStone suite sitting on an end table in the corner. From a distance the case just looked strange to me with the double overlapping panel arcs that create the bezel design and leave an opening for airflow. Overall the design seemed simple and understated while giving me the impression it was simply a bezel change for the Fara .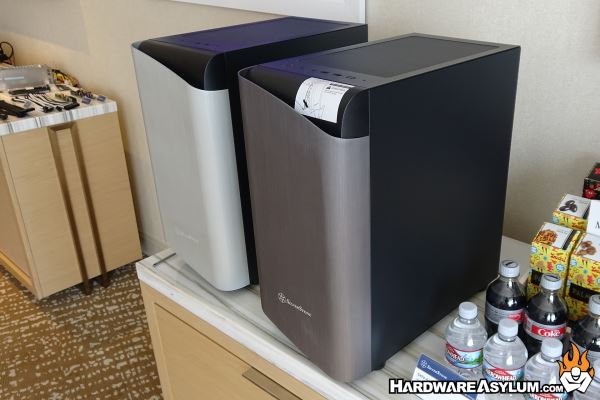 The front of the case is comprised of an anodized aluminum panel that sits atop of the plastic bezel. The bezel is what attaches to the metal chassis and comes with specific instructions on how it should be removed.
A shaded tempered glass side panel allows you to see everything inside the case. The edges are painted to offer a frame to the glass and to hide the mounting rails used to secure the side panel.
Turning the case around you'll find a flat metal side panel with a number of expansion slots. The case supports full sized ATX motherboards with the power supply located at the bottom and a single 120mm fan at the top.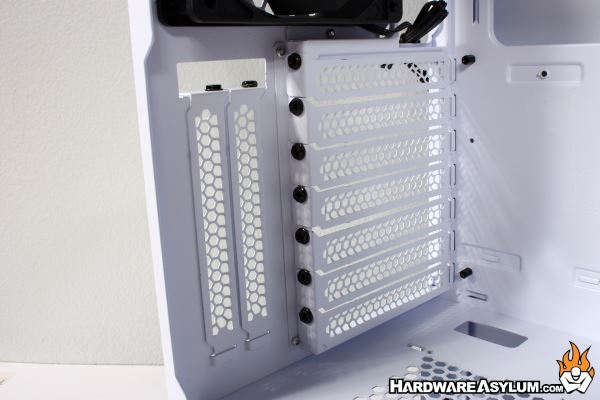 A closer look at the expansion slots shows that the SETA A1 comes with the standard set of 7 expansion slots along with two vertical slots for GPU mounting. This extra location is not exclusive for GPUs as it could be for a USB breakout panel, sound card or anything else that might require an expansion slot without needing direct motherboard access.
Front panel controls are pretty self explanatory. We have a large power button followed by a reset button and headphone jack. The headphone jack is 4-pole and will support gaming headsets so there is no longer a need to use a splitter.
Next to that you'll find three USB ports including a single USB Type-C. The number and type of ports doesn't mean anything unless the right connections are available for your motherboard. Silverstone has included both USB 3.x connections including the newer USB 3.2 high-speed plug.