Steelseries Rival 700 Elite Performance Gaming Mouse Review
Steelseries Rival 700 Elite Performance Gaming Mouse Review
Author:

Darren McCain
Published:
Wednesday, August 03, 2016

Rival 700 OLED and Feedback Options
Ok, OK three pages in and we finally get to the OLED screen. Well here it is all lit up with the default branding.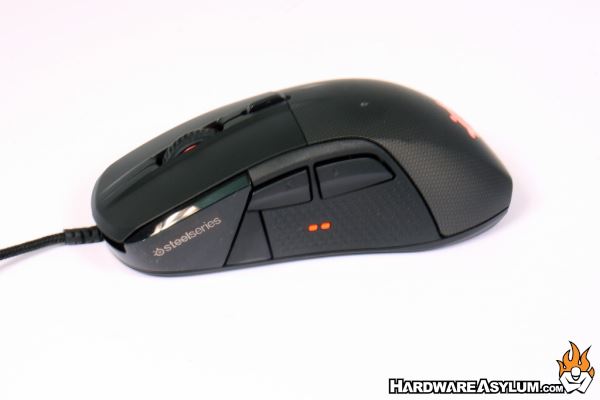 If the OLED is the Rival 700's most defining feature it certainly gets your attention. Any 128px x 36px image can be used though clearly black and white works best. Even animation is supported up to 10 frames per second. Not feeling creative? Several images can be downloaded directly from the SteelSeries web site. Is it cool? Yes! How practical is a bit harder to determine. Reading the OLED screen takes your eyes away from precious screen time and the natural angle of the screen tilts away from a seated player. Twitch gamers will definitely not have the time or desire to look for information there.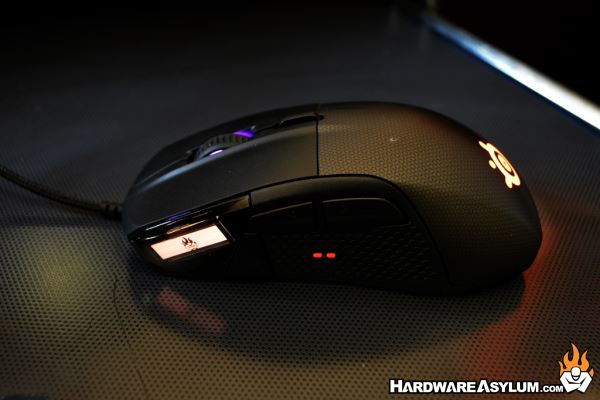 Fortunately the Rival 700 offers other ways to feed you critical information. Tactile feedback is supported in some applications allowing the Rival 700 to gently vibrate for set conditions. You can set custom feedback patters for different alerts. The tactile engine is specifically designed to move up and down so it will not impact your precision sniping!
Examples from SteelSeries include: Health, ammo, mana, disables, headshots, and stuns can all be individually set to start a Tactile Alert. Customize the vibration patterns, duration, triggers and more. Set an Alert that feels like a heartbeat when you are low on HP or set an alert to do a quick buzz to congratulate you on every last hit. Choose between a wide array of patterns such as: Short and Long Buzz, Fast and Slow Heartbeats, Sad Trombone, Double Click, Triple Click and much more - the possibilities are endless.
Still not enough? How about custom programmed light alerts? Set your Rival 700 to flash red for low health or a white flash for a head shot. Why not? It may be a bit less useful but when the lights are down at the LAN party your Rival 700 will be putting on a show!