Tecware Phantom 87 RGB Mechanical Keyboard Review
Tecware Phantom 87 RGB Mechanical Keyboard Review
Author:

Darren McCain
Published:
Tuesday, March 24, 2020

Introduction
It's really a great time to be a hardware enthusiast. Thanks to innovation and increasingly cheaper technology, there is really no excuse to not have a pretty solid gaming setup! Tecware agrees and has made it their mission to provide enthusiast gaming peripherals that don't break the budget!
Today's Tecware RGB mechanical keyboard is a perfect example. Budget friendly with RGB and mechanical keys. But let's find out if it's any good!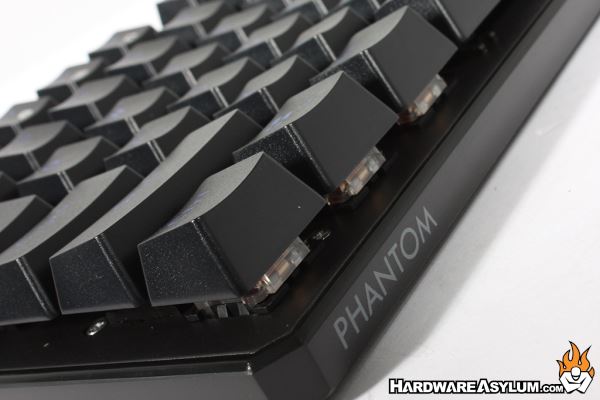 Tecware's Phantom RGM Mechanical keyboards come in two flavors. The Phantom 87 you see here (361.5 x 133.5 x 40.1 mm) and a full sized Phantom 104 RGB 444.5 x 133.5 x 40.1 mm). As you may have guessed the only difference is the 87 key layout vs. a more traditional 104 key layout.
With the 87 you are giving up the traditional 10 key for a more portable footprint.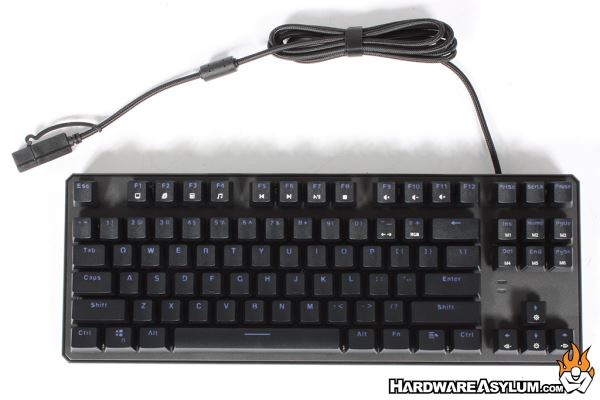 Our Phantom 87 RGB shipped with Outemu Red mechanical Switches and some pretty solid doubleshot ABS keycaps. The 87 key layout should look pretty familiar as lit really looks like they cut off the tenkey side!
The size may be paired down but the feature set is the same as the 104 key designs:
Features
'Floating Key' Design
50 million Reliable Keystrokes
Standard 104 key / TKL 87 Key Layout
Modular Switches for Easy Replacement
Long Lifespan SMD LEDs
Non-fade Double-shot ABS keycaps
Multiple Lighting Effects
Braided 1.8m USB Cable
Compatible with Windows XP, Vista, 7, 8, 10
Specifications
Model: Phantom 87 RGB
Dimensions: 361.5 x 133.5 x 40.1 mm
Weight: 0.95kg
Layout: 87 Tenkeyless
Rated Voltage: 5.0V / 300mA
Switch Lifespan: 50 million keystrokes
Cable Length: 1.8m Braided USB cable
Frame: Black Plastic Body / Gunmetal Alloy Backplate
Switch Type: Mechanical Outemu Switches
Circuit Board: FR-4 Fibreglass PCB
LEDs: SMD LEDs
Keycaps: Double-shot ABS Keycaps
Package Contents:/ 01 x Phantom Keyboard / 04 x Spare Mechanical Switch / 01 x Switch Puller / 01 x Keycap Puller / 01 x Manual
Mechanical Outemu Switches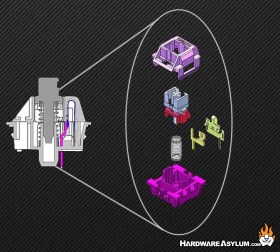 Outemu is the brand used by Gaote Corp to market their mechanical switches. Much like Kailh, these switches are widely described as lower price clones of the popular CherryMX line of switches. These switches are considered a true mechanical switch and are notable for their clear tops.
Available in 3 switch variants
Outemu Blue - 60g tactile clicky
Outemu Brown - 55g tactile bump
Outemu Red - 50g linear