Tecware Phantom 87 RGB Mechanical Keyboard Review
Tecware Phantom 87 RGB Mechanical Keyboard Review
Author:

Darren McCain
Published:
Tuesday, March 24, 2020

Conclusion
With world events forcing me to work at home, I have gotten to use the Tecware Phantom RGB as my daily driver and gaming keyboard for several weeks. I can say getting used to the small profile was the only hurdle! I found the Outemu switches both responsive and predictable. I did find the floating style made the height enough I might want a wrist rest for long sessions but did not miss it too much.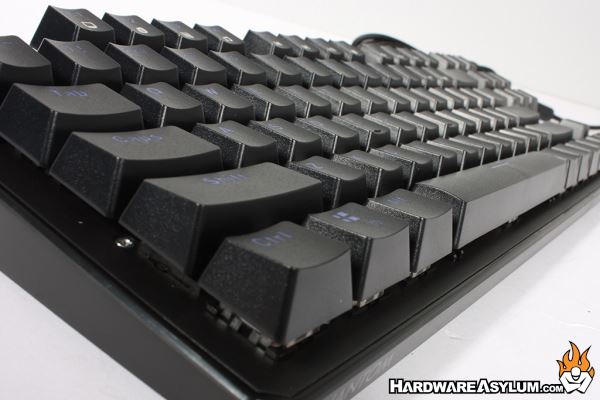 Overall the Phantom RGB keyboard looks great and performs like a mechanical keyboard costing twice as much! I love the portability for LAN parties or simply packing along with my laptop for work. I know you can spend a lot on a gaming mechanical keyboard but Tecware has provided an affordable option that puts mechanical gaming in reach for even the most budget limited enthusiast!
Good Things
Modular switch design
Small footprint
Crisp Mechanical response
User repairable
Great Value
Bad Things
Very minimal software
Mostly plastic construction
No ten key, duh.