Yeyian Spark Series 2000 Gaming Keyboard
Yeyian Spark Series 2000 Gaming Keyboard
Author:

Darren McCain
Published:
Monday, November 7, 2022

Introduction
Lately I find myself coming back to a Tenkeyless (TKL) Keyboard as my daily driver and believe I can make a good argument that the TKL form factor is the perfect balance of size and functionality for any gamer. Today we will be looking at the latest 84 key mechanical gaming keyboard from Yeyian; the Yeyian Spark Series 2000 Gaming Keyboard.
This keyboard is packed with features and targeted at a lower price point for budget minded gamers. Let's see if the Spark Series 2000 has what it takes to lure you to a TKL keyboard!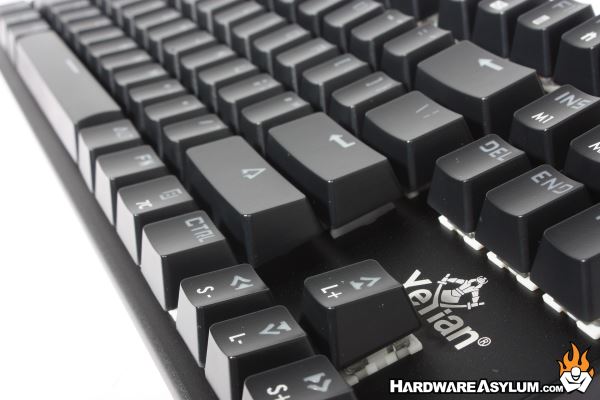 Yeyian makes a wide variety of keyboards with a couple of different Mechanical TKL designs to choose from. The Spark Series 2000 comes only in black plastic to keep costs down 357.8 x 134.8 x 34.7 mm (14.09 x 5.31 x 1.37 inch) and comes with a choice of red or blue Mechanical Outemu Switches.
One of the more interesting choices is the lack of a software suite. All of the functionality can be configured directly from the keyboard.
Features
The Yeyian 84 keys mechanical gaming keyboard Spark Series 2000 - blue switch - is designed with Anti-Ghosting and N-Key Rollover technology to control the outcome of your battles and maximize comfort over extended gaming sessions.
Ergonomic compact design for an ultimate performance during the games
Responsive 84 blue switch mechanical keys with 50 million key strokes, RGB backlight color in each individual key and 13 predefined effects. Key travel distance 3.6 +/- 0.4mm and 60+/-15gm key pressure activation
Designed with high quality, dust and spill resistant materials for extra durability.
Keyboard with USB 2.0 connection and compatible with Windows 10, Windows 8 and Windows 7.
Specifications
Model: YAT1804-EN
Power Type: USB
Voltage: 5 V
Current Type: DC
Stream: 210mA
Connector: USB
Cable Length: 5.80 ft
Cable Type: Braided Cord
Number of Keys: 84 Teclas
Compatible OS: Windows 7/8/10
Backlit: RGB
Key type: Outemu Blue Mechanical
Plug and play: Yes
Warranty: US 12| MX12| ESP 24
Dimensions 14.09 x 5.31 x 1.37 inch
Weight: 1.6 Lbs.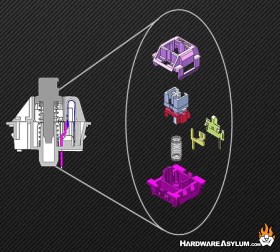 Outemu is the brand used by Gaote Corp to market their mechanical switches. Much like Kailh, these switches are widely described as lower price clones of the popular CherryMX line of switches. These switches are considered a true mechanical switch and are notable for their clear tops.
Available in 3 switch variants
Outemu Blue - 60g tactile clicky
Outemu Brown - 55g tactile bump
Outemu Red - 50g linear
YEYIAN Gaming is the leading supplier of cutting-edge technology for gamers, creators, and PC enthusiasts. The innovative solutions deliver the award-winning tech to the community worldwide through gaming systems, components, and peripheral products. YEYIAN has the perfect solutions to meet the customer's needs. From the gaming PCs to complete custom rigs, YEYIAN Gaming covers it all.
YEYIAN Gaming was established in 2017 in San Diego to bring high-performance products to the gaming community in the U.S. and beyond. Its core philosophy is to offer its customers the best in cutting-edge technology at the best possible price. YEYIAN's goal is to provide its customers with an unrivaled service and experiences that will keep them returning for more. YEYIAN constantly strives to improve its products and customer service to remain at the forefront of the market.