Patriot Viper Venom 6200Mhz DDR5 Memory Review
Author:

Dennis Garcia
Published:
Saturday, May 7, 2022

Benchmarks - Overclocked
Normally this is the part of the review where I am super exited to show the Byte-Match between the default and overclocked system. When it comes to memory overclocking it can be sometimes difficult to show any real benefit.
I took two approaches when overclocking these modules. The first was to push them how I normally do by simply setting XMP and then testing how much headroom is available. Sadly, that only moved us up to 6400Mhz (or a 200Mhz overclock). So, it was decided to tweak things in two directions.
The first was to use a lower XMP speed rating at CL36 and push that profile upwards. The next was to start with the 6200Mhz XMP profile and loosen the timings up and push that profile upwards. In both instances we will be testing different aspects of the memory and did bump the voltage up to 1.38v to remain stable.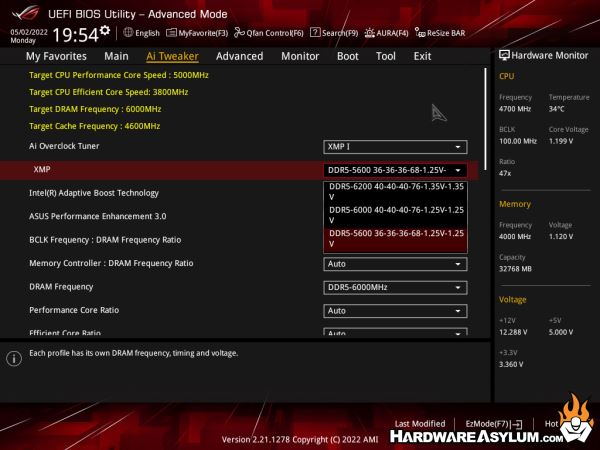 6000Mhz (36-36-36-68)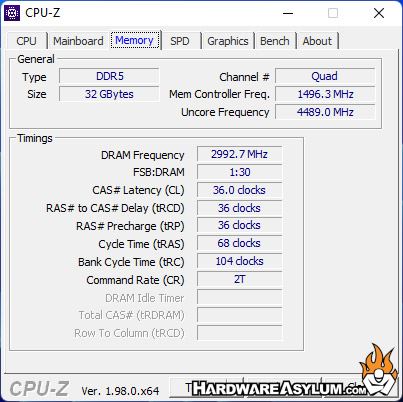 6600Mhz (42-42-42-84)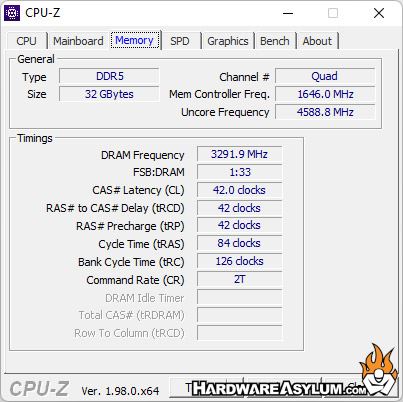 SiSoft Sandra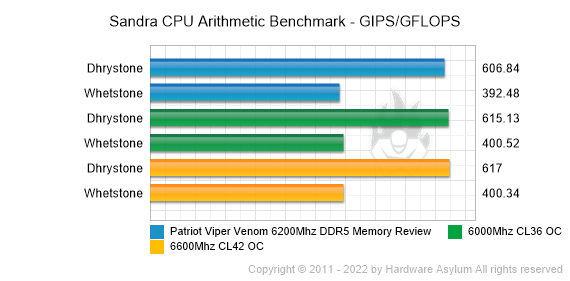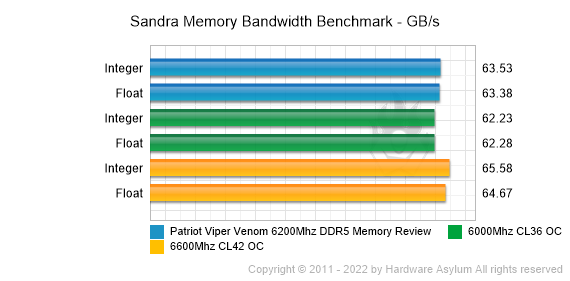 AIDA64 Extreme Edition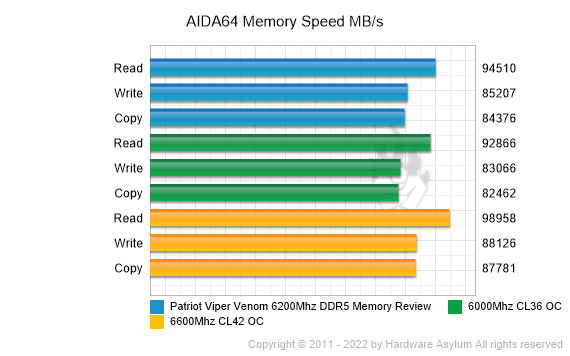 Unigine Heaven Benchmark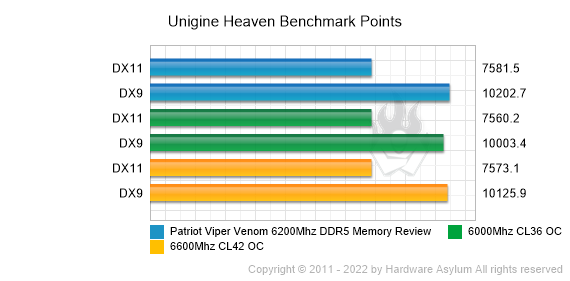 UL PCMark 10

Overclocking Conclusion
Memory overclocking is a pretty arduous task of trial and error. As with most overclocking there is a balance that we want to maintain including the relationship between temperature, voltage and frequency. Given that your system memory also drives CPU performance it is not uncommon to see performance go down with an overclock that has been pushed too far or has a mismatched setting.
In this review I used the ASUS Strix B660-I Mini ITX motherboard. The chipset is not designed for overclocking but, allowed me to do a number of memory tweaks and seemed to be the perfect platform for removing the CPU from the equation.
Strangely enough the 6200Mhz XMP profile turned out to be the overall winner across our benchmark suite. Lower timings did help in certain instances while the higher bandwidth of the 6600Mhz overclock improved the synthetic scores. This is something we saw on the previous page and really shows that DDR5 memory is no longer the performance bottleneck.