Patriot Viper Venom 7200Mhz DDR5 Memory Review
Author:

Dennis Garcia
Published:
Friday, July 28, 2023

Conclusion
In this review we looked at the Venom 7200Mhz DDR5 from Viper Gaming. This is a dual channel 32GB memory kit and currently the fastest in the Viper Venom lineup and is not the first time I have reviewed the Venom line of memory modules. The Venom line features a stylish black and silver heatspreader design and are available in RGB and Non-RGB configurations.
The 7200Mhz modules in this review feature extremely impressive timings of (34-42-42-84) when you set the primary XMP profile. Voltage is higher than normal at 1.45v and may not be fully supported on all motherboards. For instance, on the EVGA Z790 Dark Kingpin edition motherboard when setting the XMP profile the voltage is applied correctly however, any changes to the voltage dropped the setting to 1.435v and required me to disable the voltage protections to go any higher.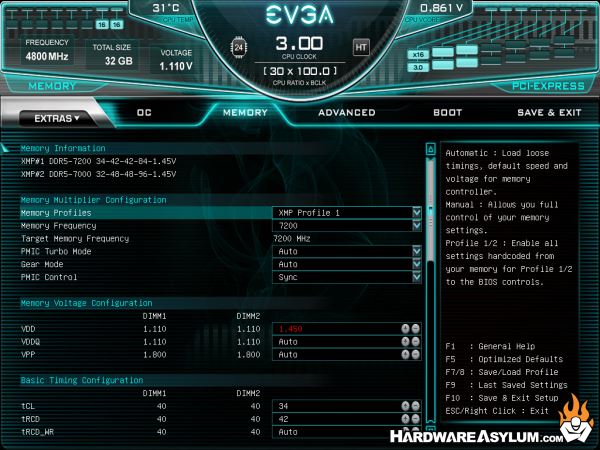 These modules come with two XMP settings to offer the user different options depending on what your system may support.
Overall, I really enjoyed using the Viper Venom 7200Mhz modules and found them to be a very nice addition to the Venom lineup. They still look great, the RGB lighting is bright and nicely defused and they also offered an amazing level of overclocking support.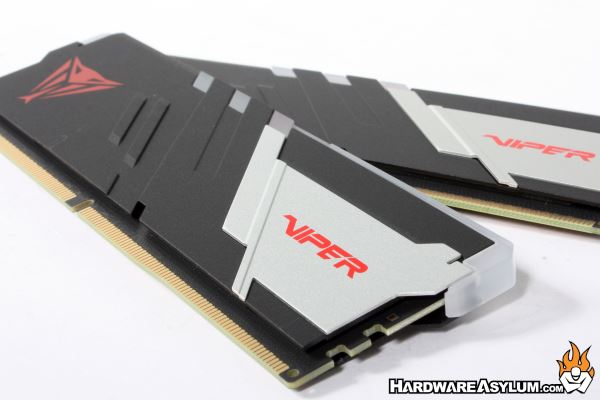 When it came to overclocking the frequency gain was 1000Mhz from 7200Mhz up to 8200Mhz using a slight reduction in timings based on the XMP profile. The onboard PMIC chip appears to limit voltage to 1.46v and didn't do much to improve the overall overclock.
Much to my surprise, the benchmarks improved considerably making the overclocking experience both fun and exciting while also showing noticeable results. As with most overclocking adventures, your mileage can vary depending on your motherboard selection, processor quality and, most importantly, the quality of the underlying chips used in the Viper Gaming Venom modules.
Good Things
Stylish Heatspreader Design
Bright RGB Lighting
Super-Fast 7200Mhz module
Amazing 8200Mhz Overclocking Results
Bad Things
Memory might be too fast for some builds
Hardware Asylum Rating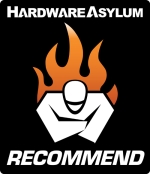 Patriot Viper Venom 7200Mhz DDR5 Memory Review
Recommend
https://www.hardwareasylum.com