Patriot Viper Venom 7200Mhz DDR5 Memory Review
Author:

Dennis Garcia
Published:
Friday, July 28, 2023

Introduction
When Alder Lake launched back in 2021 there was a mad scramble to explore the available memory options and find a combination that worked well both, from a pure performance standpoint and from availability due to the global chip shortage. Some companies focused on getting sub-par products out and saturate the market while Patriot focused on the wants and desires of the PC Hardware Enthusiast and released some of the fastest modules you could buy, the Patriot Viper Venom at 6200Mhz.
In this review we will be looking at the Viper Venom 7200Mhz DDR5 memory from Patriot. These are a refresh of the 6200Mhz modules that I reviewed previously and are visually identical however the specifications have changed to better support Raptor Lake and feature a higher clock speed.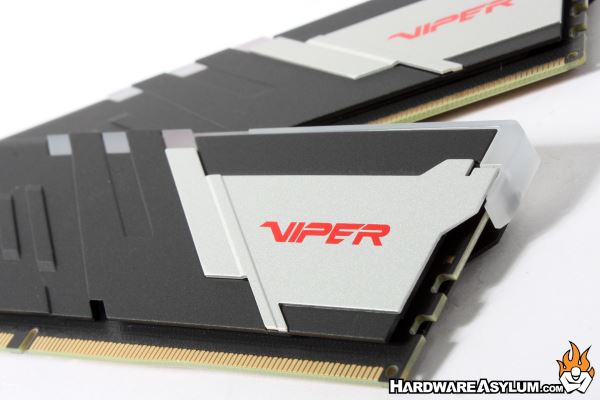 Personally, I find that when it comes to DDR5 that anything around 6000Mhz is a perfect choice for everyone. At those speeds you get respectable timings along with a lower voltage requirement and plenty of speed for any task. For most builds you'll encounter a diminishing return when going with faster modules though are a great purchase if you want to explore overclocking and system tuning.
A good example is buying faster modules so you can "technically" underclock them for better timings and lower the voltage requirement, especially on systems that may not fully support the faster clock speeds.
With that being said let's drive right into the performance section of this review. As with the previous Viper Venom release the heatspreader and LED light bar design are identical featuring the same embossed aluminum panels and dual color scheme.
Lighting is nicely diffused with the default lighting patten appearing to start in the center and move outwards. These modules support all of the major motherboard lighting systems allowing you to sync the lighting effects or, you can create custom patterns using the Viper Venom RGB App.