GSKill Ripjaws 4 DDR4 3000Mhz CL15 Quad Channel Memory Review
Author:

Dennis Garcia
Published:
Wednesday, July 22, 2015

Conclusion
Some people feel that overclocking is a highly complex matrix of voltages and timings but many are quick to forget that overclocking is all around us and can even be purchased. While store bought overclocks may not have the same draw as one you attain from high end extreme overclocking the end results are quite similar and quite safe.
In this review we looked at the GSKill Ripjaws DDR4 3000Mhz Quad Channel memory kit. These are a new breed of memory designed for the Intel X99 and are actually quite good. The GSKill Ripjaws are available in a multitude of speeds starting at 2133Mhz all the way to 3400Mhz with timings between CL14 and CL16 depending on the kit and frequency.
As our benchmarks showed running the GSKill Ripjaws modules using the 3000Mhz XMP profile did show nominal gains over the slower 2666Mhz modules proving that there is a benefit. However, in the real world many people would be hard pressed to notice any difference which brings up a point of efficiency and compatibility.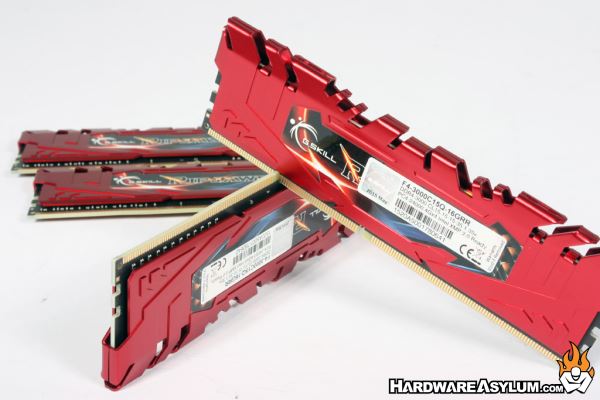 Of course performance shouldn't be the only reason for considering one memory kit over another and in these modern times price is often a driving factor in a purchase decision. Typically GSKill modules offer the best features for the price and one of the reasons behind that is overall construction. The PCB appears to be standard design and standard height but is then covered by a stamped aluminum heatspreader which not only works extremely well but is much cheaper to produce than a cast or machined aluminum part. These savings are reflected in the price and allows the modules to remain competitive.
With the good comes the bad and sadly, you will only find a single XMP profile with these modules. This isn't always a bad thing but does limit your tuning options if your motherboard doesn't fully support the modules.
Performance and cost aside the new Ripjaws 4 modules are very stylish and while they lack fancy lights, multicolor heatspreaders and diagnostic ports they do come with some excellent looking heatspreaders that work well and look good from any distance. These heatspreaders measure in at 1.5 inches tall and should work well any performance cooler on the market.
Good Things
High Speed Modules
Solid Heatspreader
Red Anodizing
Available in Black
Excellent Overclocking Potential
Bad Things
Hardware Asylum Rating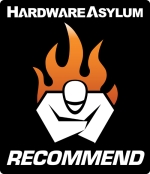 GSKill Ripjaws 4 DDR4 3000Mhz CL15 Quad Channel Memory Review
Recommend
https://www.hardwareasylum.com