ASRock Z87 OC Formula Overclocking Motherboard Review
ASRock Z87 OC Formula Overclocking Motherboard Review
Author:

Dennis Garcia
Published:
Monday, August 19, 2013

Introduction
ASRock isn't a name many of us associate with performance motherboards but for the past several years the company has been working hard to change that image. The quest started when the company attacked the gaming market with the help of a top tier gamer named Johnathan "Fatal1ty" Wendel. The brand has been extremely popular with gamers and helped pave the way to address the next performance segment, Overclocking. Similar to the Fatal1ty line of products ASRock pulled in the proven overclocker Nick Shih to help design and promote these motherboards, they even bear is signature.

In this review we will be looking at the new ASRock Z87 OC Formula motherboard. As the name suggests this is a Z87 enabled motherboard designed for overclocking, extreme overclocking that is. Of course as with many products in this segment the motherboard will perform equally well in a mainstream or gaming computer but has been specially designed to handle extreme temperatures, voltage and abuse.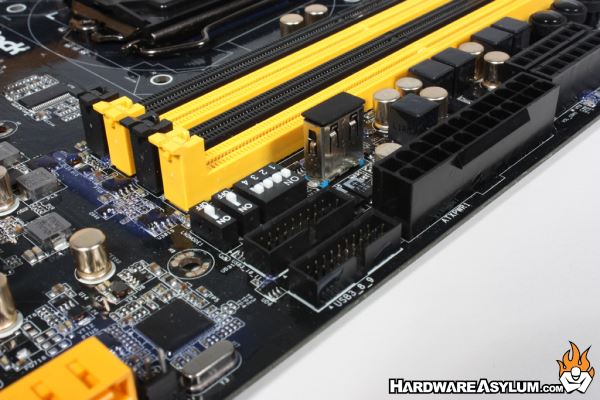 Conformal Coating
For years many enthusiasts claimed that a few select motherboard companies applied a conformal coating to their high end motherboards to guard against condensation. While this has been proven not to be the case you cannot ignore how helpful that would be. The insulation process for LN2 overclocking is almost a ritual and while every overclocker has a different method for prepping their hardware the end result is the same. You want to prevent water from touching the onboard circuitry as that is what causes electrical shorts and draws the line between a successful overclock and unstable hardware death.

ASRock has developed a conformal coating process that coats the entire motherboard in plastic and acts as a moisture barrier for any conductive liquid that may touch the surface. Unlike coating your motherboard in Vaseline the conformal coating process can take several hours to complete but with the added benefit of being durable for the life of the product without any nasty residue.