Gigabyte Z77X UP7 Overclocking Motherboard Review
Gigabyte Z77X UP7 Overclocking Motherboard Review
Author:

Dennis Garcia
Published:
Monday, November 12, 2012

Introduction
The one thing we love about enthusiast computer hardware is seeing how far any one company can push their technology. We have seen some amazing Gigabyte motherboards over the years from the amazing
Z68X-UD7
to the recent
X79-UD7
. These boards mark the beginning of a trend that favors the high-end hardware enthusiast giving them the tools to build the next monster show-ready system or break overclocking records on the test bench where LN2 flows like water and stability is anything but.
In this review we will be looking at the next generation of OC motherboards from Gigabyte called the GA-Z77X-UP7. Those of you familiar with the Gigabyte lineup will have noticed the UD has been replaced in the product name with with a UP. This was done to draw attention to the Ultra Durable 5 technology which has also been dubbed, Ultra Power.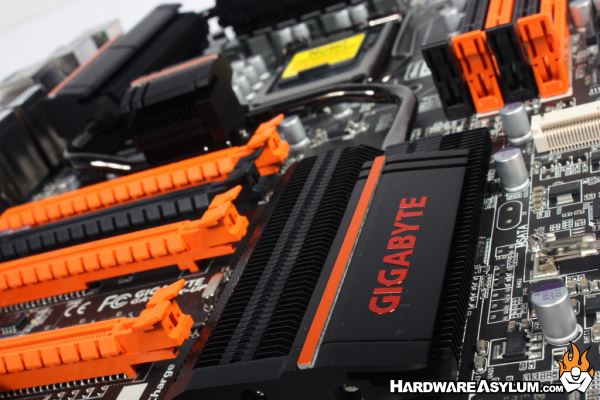 Ultra Durable technology is an additive process that takes all of the great things from the previous generation like the 2x copper PCB and solid capacitors and adds just one more thing. For Ultra Durable 5 this marks the addition of IR Digitial Power Controllers and IR3550 PowIRstage Ics. Simply put, this is a new PWM design that replaces the traditional multi chip MOSFET design with a single PowlRstage chip which delivers more power and runs cooler than before. Combine that with new high capacity ferrite core chokes and you have a system that can deliver up to 60A of power, per power phase.

The Z77X-UP7 is a very unique motherboard in that it features 32 of these power phases with a rumored ability to deliver over 2000w of power! This ensures that your system will never be starved for power or fail from heat or overloading. In fact by dividing the load across a number of these power phases helps to lower overall temperatures equalize power delivery to the CPU.