Gigabyte Z87X-UD5 TH Thunderbolt Motherboard Review
Gigabyte Z87X-UD5 TH Thunderbolt Motherboard Review
Author:

Dennis Garcia
Published:
Friday, November 22, 2013

Introduction
The biggest reason people build their own computer is because they are often unhappy with what is currently available. Sometimes the cost is too high while others feel the features they need are not available. By building your own rig you can feel good about what goes into your system and, for the most part, control the overall cost. The interesting thing is that when a hardware enthusiast builds a system you may think they are after the ultra high-end and most expensive but the truth is the hardware selection process is about matching features to how they intend to use the system while leaving room for future expandability.
In this review we will be looking at the Gigabyte GA-Z87X-UD5 TH. This is an up market motherboard with plenty of enthusiast friendly features designed for those who what to get stuff done. A typical user would be a content producer or developer that is concerned with speed and wants a system which can handle immense amounts of data and may or may not need a discrete graphics card.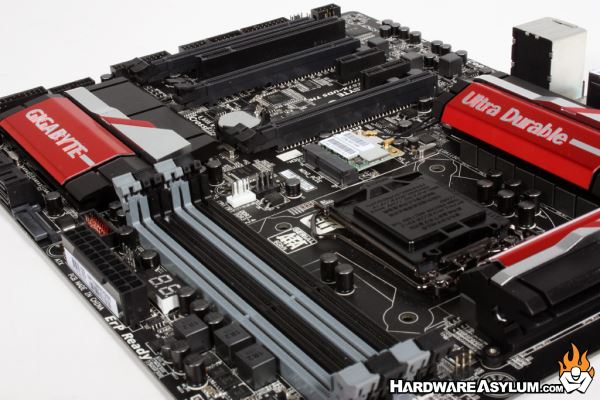 When looking for a workstation friendly motherboard it is often best to look between the extremes and then consult your budget to determine what you can afford vs what you really need to have. The GA-Z87X-UD5 TH tries to bridge the gap between a mainstream motherboard and benchtop overclocker by using what comes with the chipset and adding in some higher cost options, like Thunderbolt and WiFi, so the system builder doesn't have to.
The end result is a full featured motherboard that brings the lifetime cost of your system down over the costs of building a similar system up over time.