Asus Maximus IV Gene-Z Motherboard Review
Asus Maximus IV Gene-Z Motherboard Review
Author:

Dennis Garcia
Published:
Friday, September 02, 2011

Introduction
Enthusiast computer systems often have a certain "look" that is indicative of their intended usage. For instance systems designed for overclocking will sit at the top of the product line and often feature oversized power delivery circuits and support a multitude of graphics cards. Lower end systems may follow the same basic formula but feature considerably less functionality to save money, both in the manufacture and retail sale. The one thing these systems have in common is the size of their motherboard and will often maximize the ATX specifications, and in some cases, create their own version of it.

In some cases having a large motherboard isn't always desirable, especially in a situation where you have limited space. The question is, can you still get the same power and performance with a smaller system? Or will you have to settle for some tradeoffs?? In the past a smaller enthusiast motherboard wasn't possible due to space constraints but, times have changed. In this review we will be looking at the Asus Maximus IV Gene-Z. This is a Z68X enabled motherboard built on the MicroATX platform and configured for enthusiast gaming use.

Don't let the small form factor fool you, the Maximus IV Gene-Z comes equipped with many of the same features found on the Maximus IV Extreme but smartly redesigned to fit on a much smaller motherboard configuration.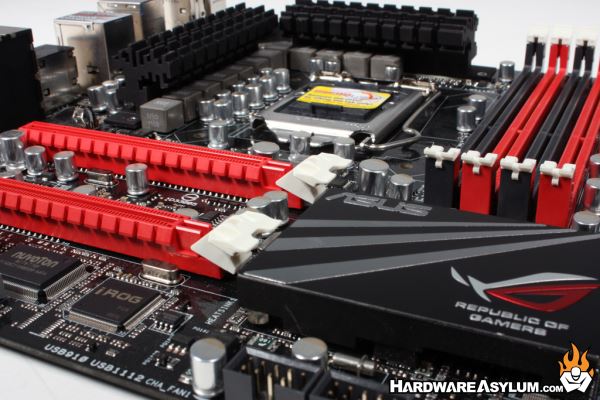 The MicroATX form factor isn't widely popular among hardware folks due to the inherent limitations of a smaller motherboard. For instance the majority of tower cases designed to handle a MicroATX system are quite small with limited cooling options. Combine that with having to use low profile coolers and you might as well spend your money on a full sized system.
Of course that is the exception, and not always the rule. Take for instance the
Silverstone TJ08 Evolution
. This is a small form factor chassis with excellent cooling and support for extremely long video cards. That alone makes it a perfect match for motherboards such as the Asus ROG Maximus IV Gene-Z.