MSI X99A Gaming 7 Motherboard Review
MSI X99A Gaming 7 Motherboard Review
Author:

Dennis Garcia
Published:
Thursday, May 14, 2015

Introduction
Some of you may not believe this but enthusiast computer hardware and gaming tend to go hand in hand. Sure there are assumptions on both sides like "Hardware enthusiasts are hardcore overclockers and build elaborate water cooling loops" while "Gamers care only about sound quality and which mechanical switch is in their keyboards" Truth is, neither are mutually exclusive. For instance you would be hard pressed to find a hardware enthusiast that doesn't play video games and some gamers like to know their system is powerful enough to play games with enough eye candy to melt your brain.
In this review I'm looking at the MSI X99A Gaming 7 motherboard. As the name suggests this is a X99 enabled motherboard prepared in MSI Gaming trim and is really a perfect example of what a high-end gaming motherboard should look like.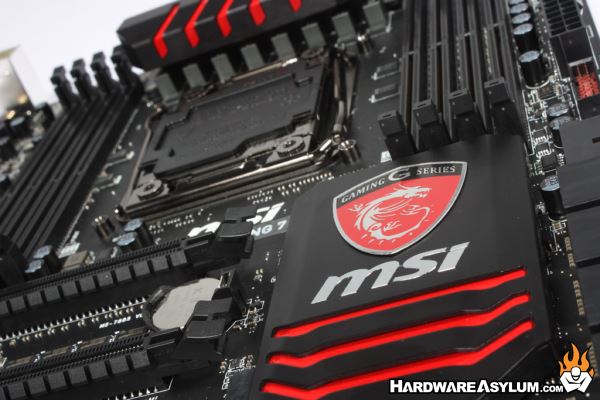 The MSI Gaming line has a very rich history starting with enthusiast hardware taylored to match what gamers wanted. The brand would later become a premier name in eSports while simultaneously supporting some of the top gamers in the world. Some of that brand power comes from the unique color scheme and instantly recognizable MSI gaming logo. The MSI Dragon has been featured creatively on several MSI products including an extruded heatsink version placed on a motherboard VRM to subtle "dragon claws" extending from a chipset cooler.