MSI Z87 MPower Motherboard Review
MSI Z87 MPower Motherboard Review
Author:

Dennis Garcia
Published:
Thursday, July 11, 2013

Introduction
Overclocking motherboards comes in many different formats and while many boards will come with some ability to overclock it is the extended support that really distinguishes "a board that can overclock" from an "actual overclocking motherboard". MSI is a name synonymous with overclocking and is rather famous for their Afterburner software used to overclock just about any video card on the market. This fame is carried on by the extremely popular Lightning edition video cards which are highly sought after by overclockers and high-end gamers alike. While video cards might be what MSI is known for in the enthusiast community they do offer some solid motherboard solutions that span from your basic OEM style to high end overclockers supporting LN2 and multiple graphics cards.

In this review we will be looking at the Z87 MPower motherboard from MSI. This is an entry level motherboard in their overclocking line and is designed for the latest Haswell based processors from Intel. As the name suggests this board is based on the Z87 chipset and features a unique design and layout.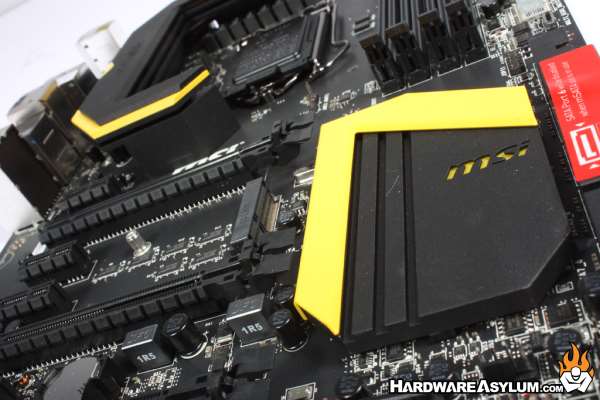 Dual Purpose Motherboard
While the Z87 MPower may be marketed for overclocking there is nothing in the design that says you are limited to that singular purpose, in fact that is just the opposite. At its heart the MPower is a mid-range motherboard with some enhanced features designed to bridge the gap between a mainstream motherboard and benchtop overclocker. MSI has made good use of what comes with the chipset while adding a few features of their own.

This sort of design is something many hardware enthusiasts look for in a motherboard provided that everything works well together. Of course it is up to the motherboard manufacture to pull it all together and all we can hope is that MSI will not disappointed us.