SilverStone ST1200-PT Strider Platinum Power Supply Review
SilverStone ST1200-PT Strider Platinum Power Supply Review
Author:

Dennis Garcia
Published:
Tuesday, September 13, 2016

Introduction
When I watch people building up a gaming or enthusiast system I see most of their time and money is spent on making sure they get the most powerful video card and best processor. This is a natural tendency since those are the things we perceive to dictate overall performance. The thing is many people forget that performance cannot be realized unless you have power to drive everything, which means you also need a quality PSU.

In this review we will be looking at the Silverstone Strider Platinum 1200W PSU. As the namesake suggests the new Strider Platinum is an 80+ Platinum certified PSU that comes with everything the Strider series has to offer plus 1200 Watts.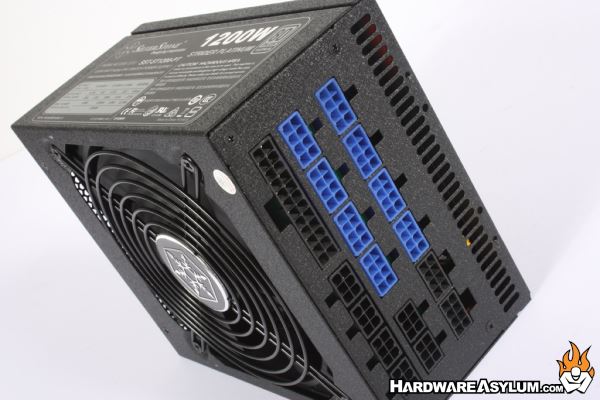 Special Features
High efficiency with 80 PLUS Platinum certification
139mm Air Penetrator fan with intelligent semi-fanless operation
FF141 magnetized fan filter included
100% modular cables
24/7 continuous power output with 40C operating temperature
Strict 3% voltage regulation and low ripple & noise
Dual EPS 8pin with multiple individual one-on-one PCI-E 8/6pin connectors
Specifications
Model No. SST-ST1200-PT
Max. DC Output 1200W (Peak 1250W)
Combined +12V 1200W / 100A
Input Voltage 103V~264V
PFC Active PFC.(PF>0.9 at Full Load)
Efficiency 89%~92% at 20%~100% loading
Protection OCP / OPP / OVP / OTP / UVP / SCP
Color Black (lead-free paint)
Cooling System silent 139mm fan
Noise Level 0dBA-36dBA
Dimension 150 mm (W) x 86 mm (H) x 180 mm (D)
Weight 3.3 kg
Certification 80 PLUS Platinum