Gigabyte UD PRO 256GB SSD Review
Author:

Dennis Garcia
Published:
Monday, July 16, 2018

Introduction
When you think SSDs there are some big names that come to mind such as Samsung, Crucial, Patriot and Kingston. These companies have been doing storage for many years because, that is what they do. Gigabyte on the other hand is not a primary memory manufacturer but has built storage solutions in the past including the popular overclocking tool the Gigabyte i-RAM. Granted it was a hardware based ramdisk but still, notably fast.
In this review I'll be looking at a new SSD from Gigabyte called the UD PRO. This drive is a standard SATA 6 drive and is available in two sizes, 256GB and 512GB. You'll be spending about $120USD for the 512GB model and around $69USD for the smaller one.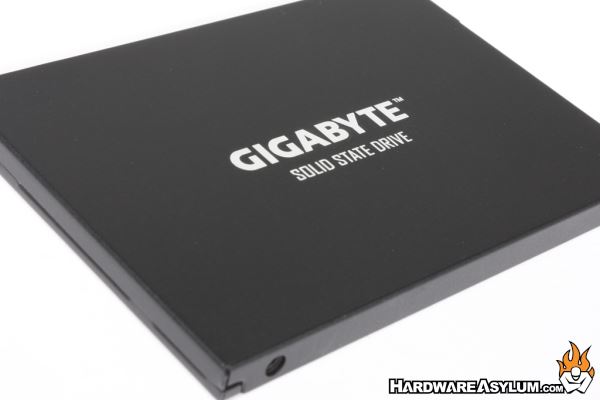 As with most SSDs the intent is to strike a balance between performance and reliability. The Gigabyte UD PRO Series SSDs come with a variety of features to help with that including:
3D TLC NAND Flash offers blazing speed, high capacity & enhanced reliability.
External DDR3L DRAM Cache for Better Sustain Speed.
TRIM & S.M.A.R.T supported.
3 year Limited Warranty
3D NAND is the hot thing in SSDs allowing vendors to create larger drives using fewer chips and thus saving money all around. We have seen drives that use an external cache before as these help to increase performance without the need to reserve storage space to be the dedicated cache. Not to mention limiting excessive wear on the storage NAND.
Having a SSD die is not how any one wants to spend their weekend but if you do run into drive problems a good warranty can help. Gigabyte is offering a 3 year limited warranty on their UD PRO SSDs which would cover up to 200TBW (Terabytes Written) and should easily cover normal usage during the warranty period.
Specifications
Model Part number: GP-GSTFS30256GTTD / GP-GSTFS30512GTTD
Interface: SATA 6.0Gb/s
Form Factor: 2.5-inch internal SSD
Total Capacity: 256GB / 512GB
Warranty: 3-year or 100TBW / 200TBW
NAND: Toshiba BiCS3 3D TLC
External DDR3L Cache: 256MB / 512MB
Sequential Read: Up to 530 MB/s
Sequential Write: Up to 500 MB/s
Random Read IOPS: Up to 70k / Up to 80k
Random Write IOPS: Up to 40k / Up to 75k
Dimension (W x H x L): 69.85 x 7 x 100 mm
Mean time between failure (MTBF): 1.8M hours