EVGA GTX 780 Classified Video Card Review
Author:

Dennis Garcia
Published:
Wednesday, August 07, 2013
Introduction
There are two types of video cards you can buy. The first and most common are the reference design cards following the GPU manufacture specifications and heatsink. These are followed by the second type which are custom designed to use the same GPU from the manufacture but often feature custom board designs and options not found on the reference design. Overclocked cards exist in both categories and perform equally well but, the custom designs are often sought by high-end gamers and extreme overclockers for their ability to push the performance envelope.
In this review we will be looking at one of the latest performance video card from EVGA called the GTX 780 Classified. Those of you familiar with EVGA will know the Classified edition products are custom designed and configured for overclockers and hardware enthusiasts to deliver superior performance.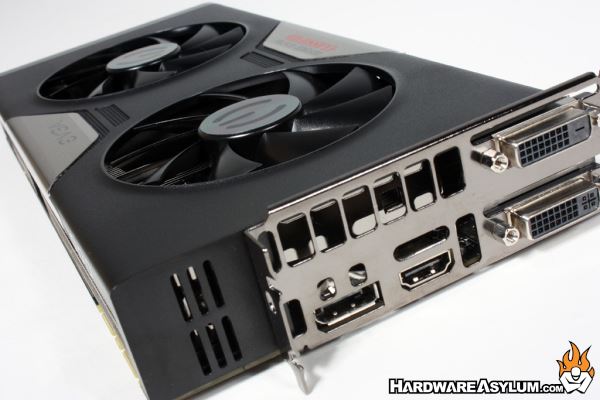 Early this year nVidia released the GTX Titan graphics card that promised to be the Biggest, Baddest most Insanest video card money could buy. For many lucky early adopters with an extra grand lying around their dreams of never having to turn down game details had come true. GTX Titan also became an overnight overclocking superstar. All you needed was a soldering iron and Zombie VRM (EVGA Untouchables for instance) and you were ready for LN2 madness. Of course doing do tarnishes your dreams of high-end gaming resulting in a video card that is often stored away in a dusty box waiting to either burn up or net you world record.

Nvidia closely guards the GTX Titan design but allows board vendors to create custom designs for their 700 series flagship GPUs like the GTX 780. As most of you know GTX 780 is derived from the GTX Titan and in certain instances offers the same performance. Put that chip into a EVGA Classified package and you get something better.
Specifications
Processing Units
Graphics Processing Clusters 4 or 5
Streaming Multiprocessors 12
CUDA Cores 2304
Texture Units 192
ROP Units 48

Clock Speeds
Base Clock 993 MHz
Boost Clock 1046 MHz
Memory Clock (Data rate) 6008 MHz

Memory
Total Video Memory 3072MB GDDR5
Memory Interface 384-bit
Total Memory Bandwidth 288.4 GB/s
Texture Filtering Rate (Bilinear) 190.6 GigaTexels/sec

Card specs are typical for a hot-clocked video card and unless you know what is under the hood you may think the GTX 780 Classified isn't all that different.