Nvidia GeForce GTX 680 Video Card Preview
Author:

Dennis Garcia
Published:
Thursday, March 22, 2012

Introduction
Almost 2 years ago to the day Nvidia released the GTX 480 and launched team green into the awesome world of DirectX 11. The GPU was the first of many cards to be released using the new Fermi architecture and really changed the way we look at GPUs today. A year later Nvidia released the extremely popular GTX 580 which promised even better performance since it was the first card to use all 512 CUDA Cores.

Gaming performance was excellent and competition was fierce but there was a problem. It would seem that both GTX 580 and 480 were power hungry heat monsters that reviewers loved to rip on calling it the Fermi Furnace. We had defended many of these reports claiming that new architecture takes time to mature and that many reviewers were simply looking for problems instead of celebrating the accomplishments.

As we all know the GTX 580 did mature, drivers got better, yields were higher and it is still one of the hottest cards to have on HWBot, that is until now. Enter the GTX 680. This card is a powerhouse of engineering designed to be the fastest and most efficient GPU ever built.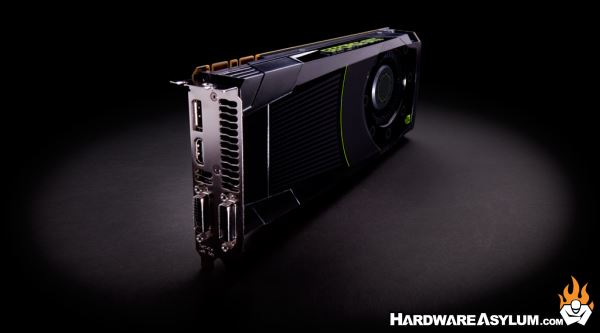 Lets first start by looking at the GPU specifications and then move into the supporting technologies that will be changing how games are played.
Specifications
Processing Units
Graphics Processing Clusters: 4
Streaming Multiprocessors: 8
CUDA Cores: 1536
Texture Units: 128
ROP Units: 32

Clock Speeds
Base Clock: 1006 MHz
Boost Clock: 1058 MHz
Memory Clock: 6008 MHz
L2 Cache Size: 512KB

Memory
Total Video Memory: 2048MB GDDR5
Memory Interface 256-bit
Total Memory Bandwidth: 192.26 GB/s
Texture Filtering Rate: 128.8 GigaTexels/sec

Physical
Fabrication Process: 28 nm
Connectors: 2x Dual Link DVI / 1x HDMI / 1x DisplayPort
Power Connectors: 2x 6pin
Recommended Power Supply: 550 Watts
Thermal Design Power: 195 Watts