Nvidia GeForce GTX Titan Video Card Preview
Author:

Dennis Garcia
Published:
Tuesday, February 19, 2013

Introduction
Almost a year ago Nvidia released the GTX 680 which was a card based on a completely new architecture called Kepler. Kepler was a revolutionary change in GPU architecture and brought with it 3x the CUDA cores, higher clocks and less noise due to a lower TDP.
As we have seen in the various GTX 6XX series video card reviews (
GTX 670
) (
GTX 660Ti
) (
GTX 650Ti
) the GTX 680 has spawned a great number of highly powerful graphics cards to fit any price point. These cards also allowed hardware enthusiasts to get creative with overclocking and even allowed gamers to scale their systems with SLI.
Of course not everything about the GTX 680 was all that impressive. For instance the card didn't do all that well on HWBot due to its small PWM, OCP protection and general difficultly benching the GPU under LN2. Combine that with the scarcity of SOC cards like the MSI GTX 680 Lighting and EVGA GTX 680 Classified and the mandate that voltage control be removed and it pretty much excluded the card as an option for extreme overclockers.
Despite this the Kepler architecture is not dead and continues to evolve. One of the biggest Kepler based projects was the building of the Titan Supercomputer at the Oak Ridge National Laboratory. Titan was build using 18,688 AMD Opteron 6274 16-core CPUs pared with 18,688 Nvidia Tesla K20X GPUs. As it would turn out the Tesla K20X is a specially designed Kepler based GPU and it only seemed fitting to bring all of that processing power to the desktop.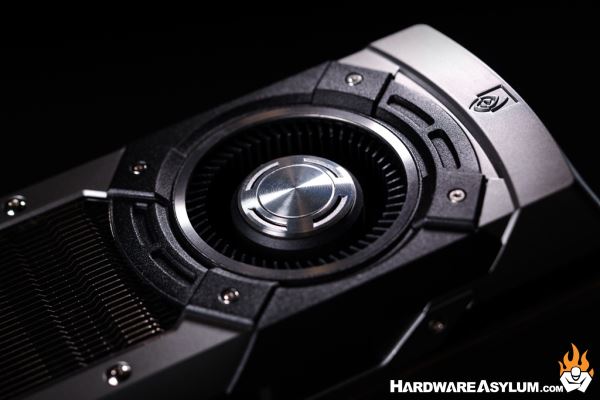 Lets first start by looking at the GPU specifications and then move into the supporting technologies that will be changing how games are played.
Specifications
Processing Units
Graphics Processing Clusters: 5
Streaming Multiprocessors: 14
CUDA Cores: 2688
Texture Units: 224
ROP Units: 48

Clock Speeds
Base Clock: 836 MHz
Boost Clock: 876 MHz
Memory Clock: 6008 MHz
L2 Cache Size: 1536KB

Memory
Total Video Memory: 6144MB GDDR5
Memory Interface 384-bit
Total Memory Bandwidth: 288.4 GB/s
Texture Filtering Rate: 187.5 GigaTexels/sec

Physical
Fabrication Process: 28 nm
Transistor Count: 7.1 Billion
Connectors: 2x Dual Link DVI / 1x HDMI / 1x DisplayPort
Power Connectors: 1x 8pin + 1x 6pin
Recommended Power Supply: 600 Watts
Thermal Design Power: 250 Watts