Silverstone Raven 2 Casemod
Author:

Dennis Garcia
Published:
Sunday, December 29, 2013
Introduction
Some say that casemodding is marking a comeback in the PC world. I say it never really left but did fall out of the mainstream sometime after real custom cases started hitting the market. As we know PC modding encompasses a variety of things such as lighting upgrades, color changes and windows. Few modders tackled total conversions while just the opposite performed the most popular mod, a cooling upgrade. Of course these days when you consider that most cases are designed for cooling performance you can see why casemodding doesn't appear to be that popular anymore.
The modding project in this article is designed to highlight a casemod I have done to help promote my new hardware review site called Hardware Asylum (http://www.hardwareasylum.com). I purchased the domain in 2012 with the soul intention that it will take over the review activities from Ninjalane (http://www.ninjalane.com). As with any new website launch you need a few features to draw attention to yourself and, for me I decided that a custom casemod is just the ticket.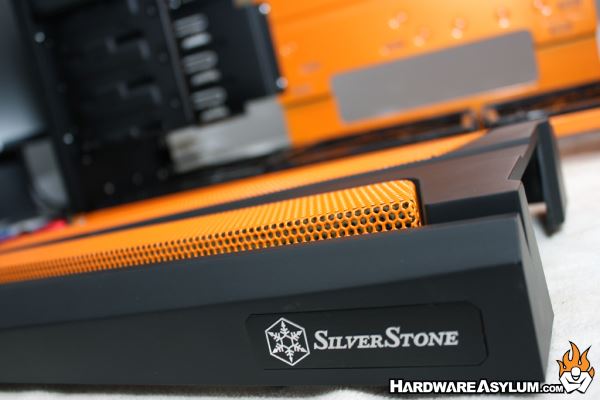 Longtime hardware enthusiast will remember the Raven 2 as one of the premier aircooling cases designed to provide the best cooling for the most extreme systems. Cooling is handled by three 180mm fans located in the bottom of the case. To further enhance the cooling ability the motherboard has been rotated and flipped such that the cables exit out the top allowing generated heat to naturally rise out the top.
Despite this case being designed for air cooling it has plenty of room for DIY watercooling gear using off the shelf components. For instance a dual 180mm radiator will fit in the bottom of this case and the stacker style drive cage can easily hold a pump+res combo. Given that no mods are needed to accommodate this you have the rest of the case intact for plumbing and other visual enhancements.