News
Funky Kit Review - ASRock Radeon RX 7600 Phantom Gaming 8GB OC Graphics Card
ASRock, now there is an ASUS company I have not heard about in a LONG time.

Sadly, I have never been able to secure a steady AMD relationship to get products like this. Maybe that was due to my lack luster review of the lack luster AMD Ryzen when it first launched or, maybe it was the constant influx of marketing folks and agencies losing my business card.
Either way, AMD stuff is pretty good and usually made better by mfgs. like ASRock and others.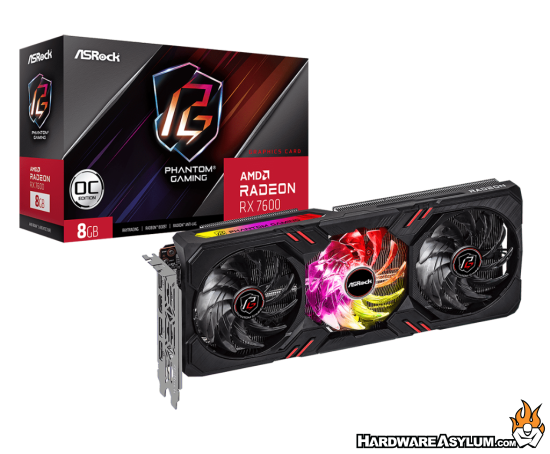 the overall performance of the card isn't too bad, if you're on a budget but play a lot of games in 1080p resolution, then the ASRock Radeon RX 7600 Phantom Gaming OC could be the right choice for you.
Sadly, this is a '600 series card with a limited frame buffer and nice juicy overclock to compensate. Could it actually perform? or does it leave much to be desired. If you are reading this click the link below to find out.
Related Web URL: https://www.funkykit.com/reviews/video-cards/asroc...