News
Top Noctua presents chromax.black versions of NH-D9L and NH-L9x65
Aircooling is still a major part of custom PCs and becomes a bigger deal when the form factor of the PC has been shrunk. Noctua has developed a number of thermal solutions for SFF builds including the Noctua L9x65 Low Profile Heatsink and Noctua NH-D9L 92mm D-Type Heatsink. These coolers are considerably smaller than most and work quite well when matched with an appropriate CPU.
For instance, we use the L9x65 in the multi-purpose SFF build used to record the Hardware Asylum Podcast and various streams and media captures for the Ninjalane Twitch.tv Channel and Hardware Asylum YouTube Channel. The cooler is exceptional quiet and offers the right amount of cooling to maintain maximum performance.
Noctua has announced a variation of these popular coolers in the more "globally acceptable" chroma.black color scheme.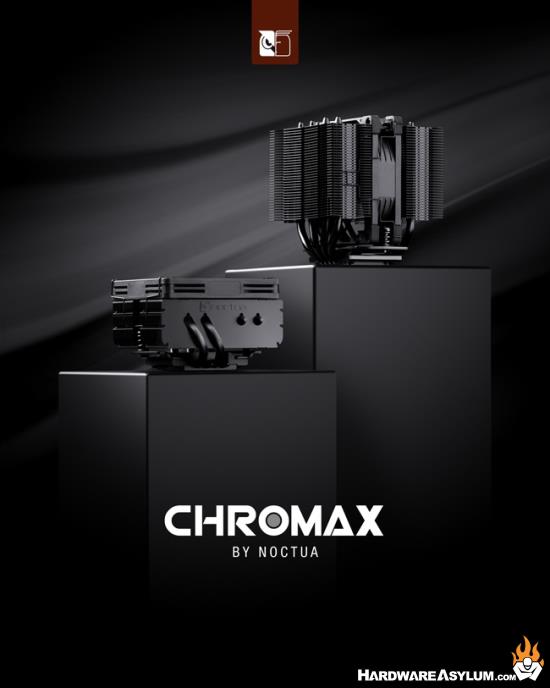 Vienna, November 7th 2023 – Noctua today expanded its chromax.black line with all-black versions of the award-winning NH-D9L and NH-L9x65 CPU coolers: Staying true to the successful formula of the original models, the new chromax.black versions with their black fans and black coated heatsinks combine the same signature quiet cooling performance with a sleek stealth look.

"Many users who build Small Form Factor systems value build-aesthetics just as much as performance and quietness of operation", says Roland Mossig (Noctua CEO). "Our NH-D9L and NH-L9x65 are highly popular among Small Form Factor builders, so we're excited to introduce them in all-black chromax versions!"
Be sure to check them out before building your next SFF system and check out our reviews for more detailed performance information.
Related Web URL: https://noctua.at/en/noctua-presents-chromax-black...