Cooler Master HAF 700 Review - The Berserker
Author:

Darren McCain
Published:
Thursday, September 15, 2022

Introduction
Over the years Cooler master has pushed the performance PC market forward with their award winning HAF series of cases. Short for High Air Flow, the HAF line represents the pinnacle of thermal performance coupled with the latest style. The full tower sized HAF cases carry the HAF 700 designation.
Today we will be looking at the latest HAF 700 design with the HAF 700 "The Berserker" case. The Berserker promises to maintain the best thermal performance in almost any build combination without compromise in build quality or noise levels. If that's not enough, you get ARGB Gen2 devices in 5 factory locations!
Let's take a closer look.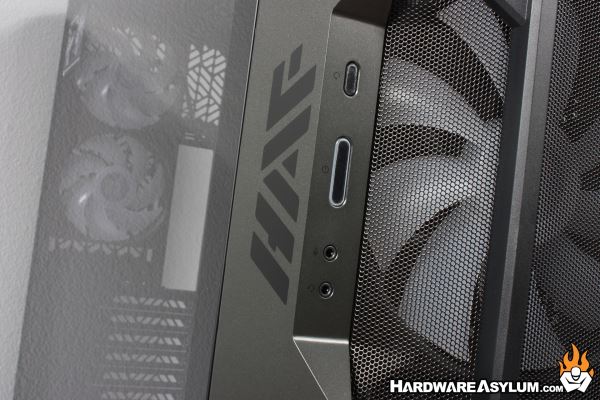 Cooler Master has been refining the HAF designs for over a decade now and each case pushes the design and features forward. The Berserker brings us most of the same features found in its sister design, the HAF 700 EVO with just a few additional goodies to look forward to. And yes, it only comes in black.
Features
In the Spirit of Cooler Master's HAF Legacy – HAF 700 embodies the spirit of HAF's performance-oriented design, boasting attention to mechanical detail.
The HAF Standard in Cooling – From eighteen 120mm fans to dual 360 radiators, HAF 700 gives you an edge over the rest.
A decade of HAF Design, revolutionized – Groundbreaking levels of extensive tool-less design provide an experience found nowhere else on the market.
ARGB Gen 2: Full Range Customization Unlocked – ARGB Gen 2 allows each LED to be independently controlled for ultimate creative freedom.
Specifications
MODEL NUMBER: H700-IGNN-S00
COLORS: Titanium Grey
VOLUME: 121.3L
DIMENSIONS (L x W x H): 666 x 291 x 626 mm
MOTHERBOARD SUPPORT: Mini-ITX, Micro-ATX, ATX, SSI-CEB, SSI-EEB
EXPANSION SLOTS: 8
POWER SUPPLY SUPPORT: SFX. ATX
STORAGE SUPPORT: Up to 9x 3.5" drives, up to 9x 2.5" drives
I/O PANEL:
1 x 3.5mm 4poles Audio Jack
1 x 3.5mm Mic Jack
1 x USB 3.2 gen2 Type C
4 x USB 3.2 gen1
PRE-INSTALLED FANS:
2x SickleFlow 200 PWM ARGB PE
3x SickleFlow 120 PWM ARGB
CPU COOLER CLEARANCE: 166mm
INCLUDED CONTROLLERS:
1x ARGB Gen2 Controller
1x ARGB/PWM Hub
EAN / UPC CODE: 4719512127469 / 884102099786
WARRANTY: 2 years
Cooler Master has come a long way from their 1992 beginnings as a heat sink manufacturer. Today Cooler Master is an industry leader offering a wide range of Custom PC coolers, cases, peripherals and more. Odds are pretty good any custom built or boutique PC will have Cooler Master parts under the hood.