HBT+ Turbine 700 Case Review
Author:

Dennis Garcia
Published:
Sunday, September 13, 2015

Introduction
In the world of computer hardware it is pretty rare for you to find a new company breaking into the industry. Sure, there have been several over the years and a good number of them have been wildly successful however, as you can imagine, the climb is a delicate balance of products, marketing and reaching the right niche at the right time. Handling each segment depends on the product for instance cooling is all about performance while fans tip between noise and airflow. When it comes to cases there is no clear direction but the general consensus is to concentrate on cooling performance and noise control.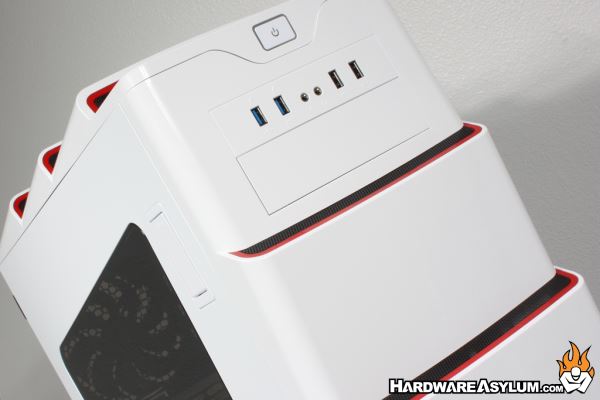 For this review I'll be looking at the HBT+ Turbine 700. If the company sounds new it is, HBT+, or HonBonTec, is a Taiwanese based case and cooling manufacturer that is looking to make a name for themselves. I had the honor of meeting with HBT during Computex 2015 and was rather impressed with their first batch of cases and while the layouts are somewhat conservative they took some chances with the styling.
Specifications
Material SGCC steel, Plastic
Dimension 460(D) x 230(W) x 480(H)mm
Case net Weight 8.5kg
Motherboard Support ITX / Micro ATX / ATX
Drive Bays
- 5.25" Drive Bays x 1
- 3.5" Drive Bays x 5 (supports both 3.5" and 2.5" SSD drives)
- 2.5" Drive Bays x 6
External Connectivity USB 2.0 x 2 + USB 3.0 x 2 / Mic in and Audio out
Expansion Slots 7
Cooling System Front: 120/140mm Fan x 2 / Top: 120mm Fan x 3 / Rear: 120/140mm Fan x 1
Optional Cooling 120mm Radiator x 1 / 120/240/360mm Radiator x 1 / 120/140mm Radiator x 1
Filters Front / Bottom / Back / Top
Cable management clearance 25mm
PSU support PS2, 140/160mm
Maximum GPU length 415mm
Maximum CPU cooler Height 183mm
Available Color White
Warranty 2 years