SilverStone SETA H1 Airflow Case Review
Author:

Dennis Garcia
Published:
Friday, May 20, 2022

Case Cooling and Lights
As mentioned early in this review the SilverStone SETA H1 is designed for higher airflow cooling. At the front of the chassis, you'll find two 160mm fans pre-installed with support for 3x 120mm/140mm fans and/or radiators.
Due to the side of these fans and the configuration of the chassis the 160mm versions can only be installed to the inside of the case.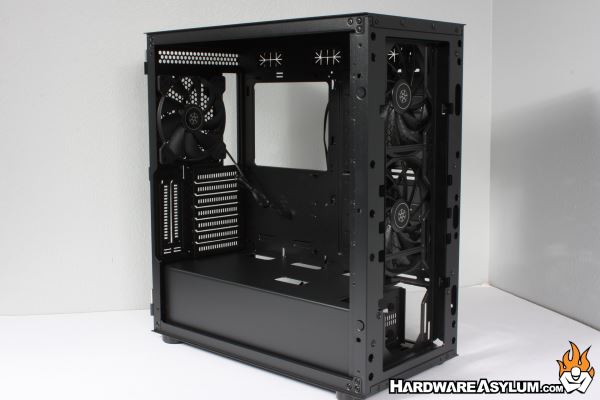 An interesting feature of the 160mm SIlverStone fans is the blade texture. We have seen how textured fan blades can often impact aerodynamic performance however, in this instance it seems to also look pretty cool.
As you can imagine the texture is located on both sides of the fan and features a nice diamond texture cut into the linear ridges.
At the back of the chassis you'll find a single 140mm exhaust fan with support for a single 120mm if required by your build.
The top of the chassis features a magnetic fan filter that helps to obscure the top venting and fan positions. This fan location supports 120mm and 140mm fans with radiator support up to 280mm/360mm coolers
One of the defining features of a chassis designed for airflow is the ability to get air into the chassis. There is plenty of math out there proving that fans can only move a certain amount of air but, it would seem that armchair enthusiasts (and YouTube Channels) love to call out case designs that don't feature full bezel venting.
The SilverStone SETA H1 features an open air bezel design comprised of a tiny triangle hexagon patterned mesh. This can provide ample airflow for the hungry 160mm cooling fans while also allowing generous amounts of ARGB lighting effects to escape. This bezel design does feature a light fan filter between the mesh and the chassis interior. This isn't the best filter that SilverStone has available but, will do a pretty good job at keeping most of the dust and cat hair out of your PC.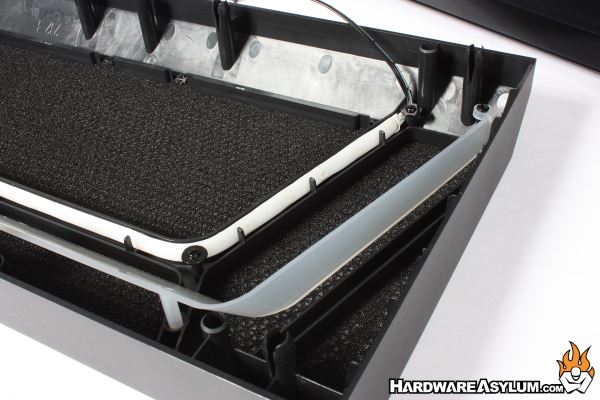 For ARGB lighting the SETA H1 features a dual action system comprised of a single ARGB light strip that is positioned to reflect light off of a semi-clear plastic diffusion strip. The results of this are quite nice.