SilverStone SETA H1 Airflow Case Review
Author:

Dennis Garcia
Published:
Friday, May 20, 2022

Case Layout and Features
The SETA H1 features a tempered glass side panel that has been shaded to darken the glass. The tinting like this has been a commonly overlooked feature on early tempered glass computer cases and yet does wonders for hiding a less than stellar system build or, for those who happen to be against the whole "RGB Everything" movement.
Turning the case around reveals a completely flat back panel with two thumb screws and built in handle for panel removal. You'll find ample venting both in the elongated 120mm fan location, expansion slot covers and panel area.
This angle also shows off the primary exhaust vent positioned at the top of the chassis with options to install either a 120mm or 140mm fan. SilverStone includes the larger 140mm to keep with the high airflow concept.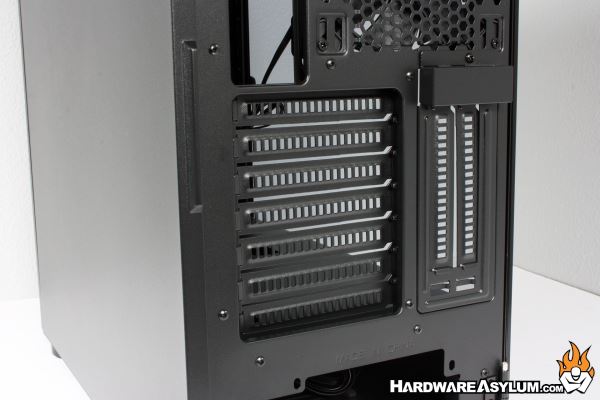 Expansion slots include the standard 7 for primary expansion cards along with two additional slots for vertical GPU placement.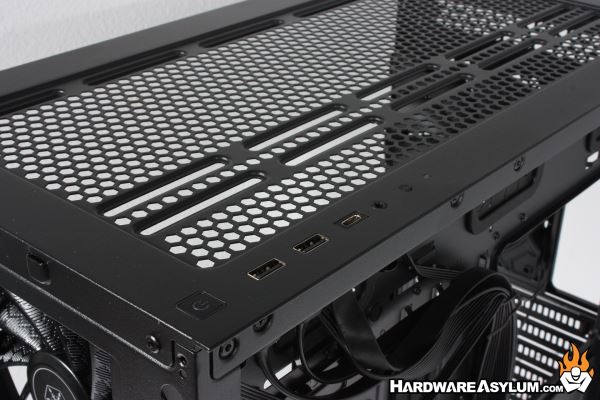 The front panel controls feature two USB 3.0 ports, a single USB Type-C, large power button and combo analog audio port for gaming headphones.