Thermaltake Ceres 500 TG ARGB Case Review
Author:

Darren McCain
Published:
Monday, April 17, 2023

Install and Conclusion
To test the fit and finish we installed our Aorus Z690 Elite AX DDR4 Edition Motherboard. This ATX motherboard measures in at a pretty typical 30.5cm x 24.4cm (about 12 x 9.6 inches) and fits with plenty of extra space. Both of the cable grommets are easily available and we have room to spare!
Just look at all that room! Its easy to envision a good double loop for cooling with two massive 420mm radiators and plenty of custom tubing. This really does feel like a case with plenty of room for future growth.
Conclusion
Its easy to fall in love with the Ceres 500 TG ARGB case! Thermaltake has released a feature rich platform with an emphasis on next generation cooling that looks and performs great. I love the inclusion of premium ARGB fans and the build quality is top notch without costing a fortune.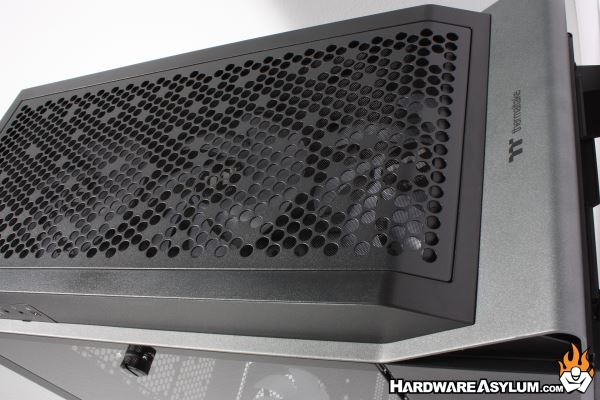 It's not often we get a case where there seems to be no compromises. I would easily recommend this case to anyone building today with an eye on the future. And that optional screen just might be worth the stretch!
Good Things
Four premium ARGB fans
420mm Radiator support
Space for larger/complex builds
Build Quality Options
Bad Things
Expensive accessories
Single window design
Hardware Asylum Rating
Thermaltake Ceres 500 TG ARGB Case Review
Recommend
https://www.hardwareasylum.com