Thermaltake The Tower 500 Review
Author:

Darren McCain
Published:
Tuesday, October 18, 2022

Install and Conclusion
To test the fit and finish we installed our Aorus Z690 Elite AX DDR4 Edition Motherboard. This ATX motherboard measures in at a pretty typical 30.5cm x 24.4cm (about 12 x 9.6 inches) and fits with plenty of extra space. Al three of the cable grommets are easily available and we have room to spare!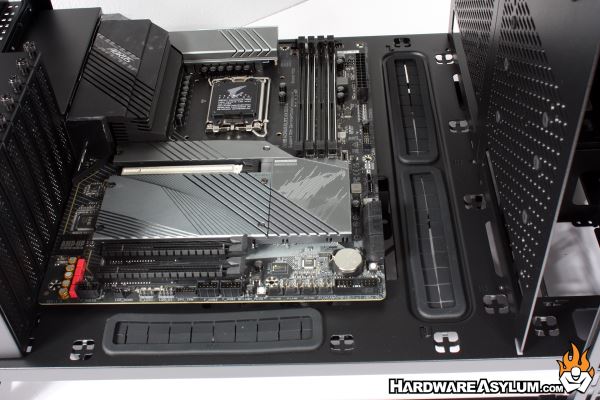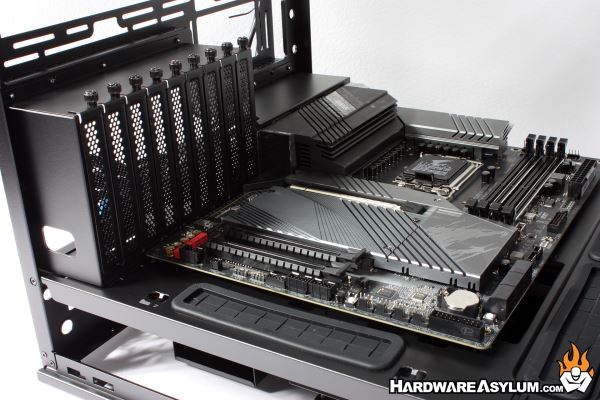 Another benefit to the vertical cube design is the space for components is larger than anything else I have used. You would have to be pretty creative with a custom water-cooling setup to fill all the available space. Donkey Kong Jr build anyone??
Conclusion
The Tower 500 makes a great impression from the very start. The glass tower design looks great and provides ample space to get your creative build ideas flowing. Everywhere I look there is more room than I would ever really need. You really can help but dream up even more impressive builds to display behind those big windows.
The Tower 500 is a great option for enthusiasts looking for more space to display their custom builds without the size limitations of the Tower 100 or the cost of the larger Tower 900. The only real drawback is the large footprint a tower like these needs. Perhaps a Tower 300 will be next?
Good Things
Unique Tower Design
Tower Design
Unique Style
Easy to Work on
Massive Build Space
Bad Things
Large Footprint
Only Two Fans Included
High Price Point
Hardware Asylum Rating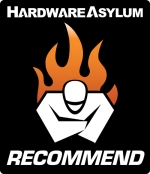 Thermaltake The Tower 500 Review
Recommend
https://www.hardwareasylum.com