Cooler Master MasterLiquid Pro 280 AIO Cooler Review
Author:

Dennis Garcia
Published:
Tuesday, November 15, 2016

Conclusion
There are several things to consider when looking at a self contained watercooling system. Performance and price are always seem like the most important factors but when you consider that most watercooling units all follow a similar formula it is nice to see something different.
The Cooler Master MasterLiquid Pro 280 is an interesting AIO cooler that separates the pump from the waterblock in an attempt to increase performance and longevity. In doing so the FlowOpt technology is able to direct liquid at the center of the waterblock to ensure that the coolest liquid is touching the hottest part of the block first. It also keeps the internal pump away from the waterblock for a longer operational life.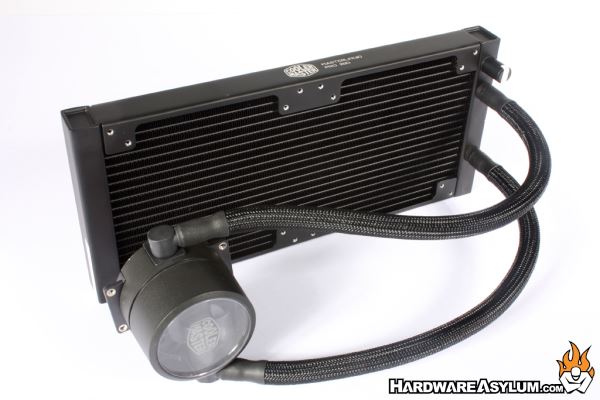 I found installation of the MasterLiquid to be extremely simple and yet a little frustrating. As I mentioned earlier in this review I had to remount the pumpblock several times to get a good fit and the small nuts used to hold the unit down were difficult to install. For me the trick was to center the pumpblock and rock it back and forth a few times to find the center of the CPU. Then hold it in place while two of the nuts were installed to keep it from moving. Now imagine doing that inside your case and you can see why I say it' was a little frustrating. Maybe in a future revision Cooler Master will use springs to help keep even pressure.
During my testing I discovered that the Cooler Master MasterLiquid Pro 280 can handle and good amount of heat but was losing efficiency due to a constant pump that wasn't matched to the larger radiator. This resulted in performance that was similar to the smaller MasterLiquid Pro 240. Adjusting the internal speed limiter didn't seem to help much, in fact running the fans on their quietest setting only resulted in a 2-2 degree temperature change which is very acceptable.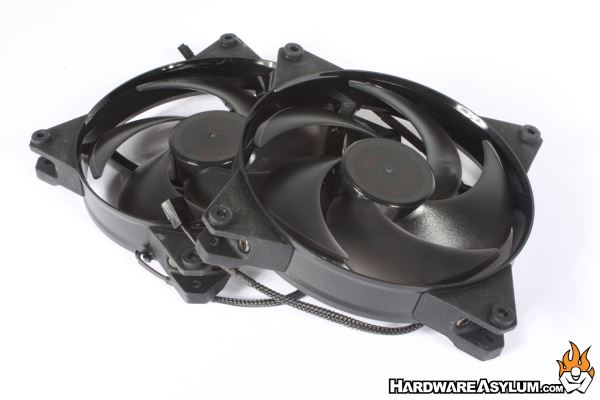 Overall I am still very impressed with the MasterLiquid Pro 280 and wouldn't hesitate recommending it. Cooler Master has included 2x 140mm MasterFan Pro Air Pressure fans with this cooler and work extremely well at getting proper airflow through the radiator. Load temperatures were very respectable and while I was expecting slightly lower temps the C/W results showed that the Pro 280 can handle a decent overclock with some room to spare.
Good Things
Quiet Operation
Unique Pumpblock Design
Quick Installation
Status Light
Great Overclocking Performance
Speed Adjustable PWM Fans
Braided Hoses
Bad Things
Could use a variable speed powerful pump
Hardware Asylum Rating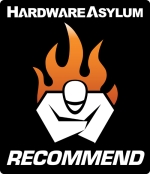 Cooler Master MasterLiquid Pro 280 AIO Cooler Review
Recommend
https://www.hardwareasylum.com