Deepcool LS720 ARGB AIO Watercooler Review
Author:

Dennis Garcia
Published:
Saturday, September 10, 2022

Conclusion
When testing the DeepCool LS720 I was really surprised at the overall performance. At first glance the LS720 was like any other 360mm cooler and the overall default temperatures reflect that. Though as I started to use the cooler more I discovered a few things that really tweaked how the cooler responded to overall loads.
The best way I could describe it is, slow. Normally we would expect an AIO to have a fast-acting pump with the idea that the extra flow will cool the CPU even more and, you would be right. However, with fast pumps you need a much larger radiator to cool with the same efficiency. With a slower pump you will notice an initial rise in CPU temp that is then slowly lowered over a short amount of time. The quick rise is normal and the longer the liquid can loiter in the radiator the closer to "ambient" the coolant can be.
This is what I noticed with the DeepCool LS720 and while initial temps were higher, they quickly dropped and would dip slightly when the CPU load was removed. Sadly, this condition works extremely well when the heat load is within the normal TDP of the cooler. When you start to reach the thermal limits, the efficiency will drop and load temperatures will rise.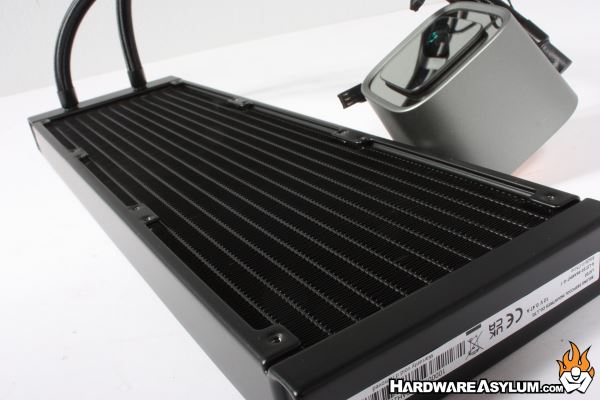 When it comes to overall design the LS720 is unique but doesn't strike me as all that interesting. The mirrored pump block does offer the option to install custom graphics and features ARGB lighting at the pump and included 120mm fans.
I am impressed with the ability to daisy chain the ARGB and Fan controls into a single wire. This can really help with cable management and if you have ever tried to route individual fan and RGB tails you will already know how difficult it can be. With the DeepCool LS720 this has been reduced to a single wire that connects to the nearest neighbor.
The only difficult part will come if you need to replace a failed fan or upgrading the fans completely since that will require modifying the integrated fan tail to get the signals you need. However, that is really not much of a concern, AIO cooling fans tend to last a long time and very few builders will be swapping fans without swapping the entire cooler.
Overall, if this cooler fits the theme of your build, I would recommend picking one up. The ergonomics are well executed, installation is a snap and the daisy chain option for ARGB lighting and fans controls really helps with cable management. The DeepCool LS720 can support some mild overlocking and offered some of the best thermal performance under extended gaming sessions at factory speeds.
Good Things
Excellent Performance
Large Braided Hoses
360mm Radiator support
Daisy Chain RGB and Fan Cables
Improved Mounting Hardware
Custom Sticker Graphics Support
Bad Things
Limited cooling upgrade options
Overclocking performance could be better
Hardware Asylum Rating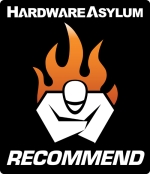 Deepcool LS720 ARGB AIO Watercooler Review
Recommend
https://www.hardwareasylum.com