Noctua NH-D15 SE-AM4 120mm U-Type Tower Heatsink Review
Author:

Dennis Garcia
Published:
Friday, May 12, 2017

Introduction
Easily one of the most famous Noctua coolers is the NH-D15. This dual tower design has its roots in the equally famous NH-D14 that was released over seven years ago and is still often referred to as one of the best coolers for ambient overclocking. Of course these days performance cooling has largely been supplanted by AIO watercoolers which still cannot match a large air cooler when it comes to noise control.
In this review I'll be taking a quick look at the NH-D15 SE AM4 Edition. This is the same great NH-D15 that we have seen before which has been configured exclusively for the AM4 platform.
The cooler comes with dual NF-A15 PWM 150mm cooling fans that are unique in that they rotate at 150mm but have mountings for any 140mm fan. Not only does that increase cooling but allows you to install them into any case or cooler supporting 140mm fans.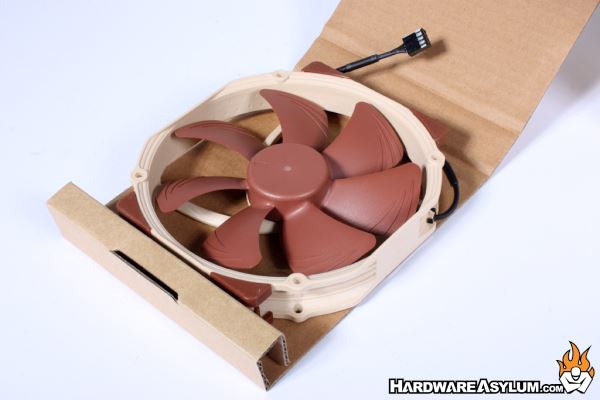 What makes the NH-D15 so powerful is the dual tower design that splits the heatpipes into independent sections thus increasing surface area and cooling capacity. The six large diameter heatpipes are then spread evenly across the radiator to take advantage of the additional space. By default a single 150mm fan is located between the two towers allowing you to install a secondary fan to the outside.
One of the biggest challenges related to installing large heatsinks like the NH-D15 SE AM4 is clearance around motherboard components. Most VRM coolers remain inside the "no build zone" however memory modules are typically taller than they should be and love to cause trouble. To solve this Noctua has placed two very large cutouts under one edge of each tower to clear even the tallest module on the market.